Why Do People Hate Monsanto?
By Jim Duncan, reprinted with permission of the author.
Monsanto – Crown Prince of the New Robber Barons
We keep hearing an old story that should have died years ago: An organic farmer invites his children's city cousins to visit. After the urban kids reveal that they eat McDonalds French fries twice a day, the farmer decides to experiment by having his own kids lay down in a field next to the city kids. After awhile, the farm kids are swatting away potato beetles but not single beetle comes near their city cousins.
Non-GMO label getting a local push by Lundberg Family Farms
By HEATHER HACKING – Staff Writer
Posted Jan. 11th
RICHVALE — Lundberg Family Farms is among the leaders in a trend to label foods as non-GMO.
Three Approved GMOs Linked to Organ Damage
by Rady Ananda
In what is being described as the first ever and most comprehensive study of the effects of genetically modified foods on mammalian health, researchers have linked organ damage with consumption of Monsanto's GM maize.
All three varieties of GM corn, Mon 810, Mon 863 and NK 603, were approved for consumption by US, European and several other national food safety authorities. Made public by European authorities in 2005, Monsanto's confidential raw data of its 2002 feeding trials on rats that these researchers analyzed is the same data, ironically, that was used to approve them in different parts of the world.
I do look forward to the day that there's no GMO's left. It's time to encourage our farmers to grow real food. We can all do that by buying organic & pesticide free food from our local farmers – Mom
Monsanto guilty in 'false ad' row
France's highest court has ruled that US agrochemical giant Monsanto had not told the truth about the safety of its best-selling weed-killer, Roundup.
The court confirmed an earlier judgment that Monsanto had falsely advertised its herbicide as "biodegradable" and claimed it "left the soil clean".
Found this article this week, and had seen this is the news. I find it so sad that this foundation is using their money to support big ag and not on the way to reliably and sustainably feed the worlds hungry. – Mom
As it has come to dominate the agenda for reshaping African agriculture over the years, the Bill and Melinda Gates Foundation has been very careful not to associate itself too closely with patent-protected biotechnology as a panacea for African farmers.
True, the foundation named 25-year Monsanto veteran Rob Horsch to the position of "senior program officer, focusing on improving crop yields in sub-Saharan Africa."
Yet its flagship program for African ag, the Alliance for a Green Revolution in Africa (AGRA), explicitly distances itself from GMOs. "AGRA does not fund the development of GMOs," the organization's Web site states.
Join Organic Consumers Associations campaign to mobilize one million consumers to end Monsanto's Global Corporate Terrorism.
Below are just a few reasons to join OCA's campaign:
Multi-Billion $$ Monsanto Sues
More Small Family Farmers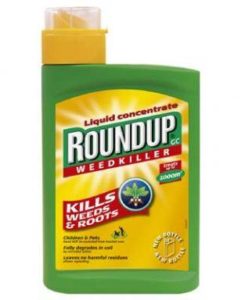 Weed killer kills human cells. Study intensifies debate over 'inert' ingredients.
Used in yards, farms and parks throughout the world, Roundup has long been a top-selling weed killer. But now researchers have found that one of Roundup's inert ingredients can kill human cells, particularly embryonic, placental and umbilical cord cells. The new findings intensify a debate about so-called "inerts" — the solvents, preservatives, surfactants and other substances that manufacturers add to pesticides. Nearly 4,000 inert ingredients are approved for use by the U.S. Environmental Protection Agency.
By Crystal Gammon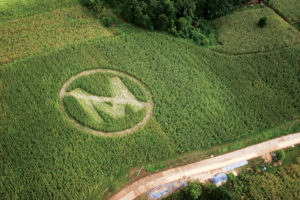 Monsanto already dominates America's food chain with its genetically modified seeds. Now it has targeted milk production. Just as frightening as the corporation's tactics–ruthless legal battles against small farmers–is its decades-long history of toxic contamination.
by Donald L. Barlett and James B. Steele May 2008
http://www.vanityfair.com/politics/features/2008/05/monsanto200805
Gary Rinehart clearly remembers the summer day in 2002 when the stranger walked in and issued his threat. Rinehart was behind the counter of the Square Deal, his "old-time country store," as he calls it, on the fading town square of Eagleville, Missouri, a tiny farm community 100 miles north of Kansas City.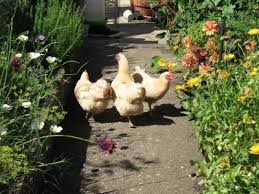 ISIS Report April 09
Who Owns Life, Not Monsanto?
Percy Schmeiser is a real life hero who played David to Monsanto´s Goliath, and like David, he won.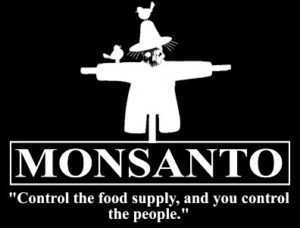 By Linn Cohen-Cole
People say if farmers don't want problems from Monsanto, just don't buy their GMO seeds.
Not so simple.  Where are farmers supposed to get normal seed these days?  How are they supposed to avoid contamination of their fields from GM-crops?  How are they supposed to stop Monsanto detectives from trespassing or Monsanto from using helicopters to fly over spying on them?
Monsanto contaminates the fields, trespasses onto the land taking samples and if they find any GMO plants growing there (or say they have), they then sue, saying they own the crop.  It's a way to make money since farmers can't fight back and court and they settle because they have no choice.