Archive for November, 2015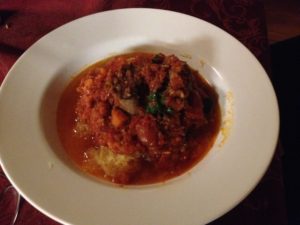 Slow Cooker Osso Buco
I had some grass fed beef shanks in the freezer that I wasn't sure what to do with, when I found a slow cooker Osso Buco recipe on the Cuisinart site. Perfect! I adapted it to beef, organic and instead of using canned tomatos used some of my San Marzano's that I had frozen this summer. Just chopped them and added in.
It was delicious and we had enough for a few dinners. First we served it over baked Spaghetti Squash and when we ran out of squash ate it with fresh salad and sauerkraut. It takes a little prep work as you start but the flavors are worth it. So easy to make in the slow cooker! And would be wonderful for company too.
This recipe was for my six quart cooker. Enjoy!