Archive for the 'GMO's' Category
Important info on pet food as GMO's are in many commercial brands.
Mom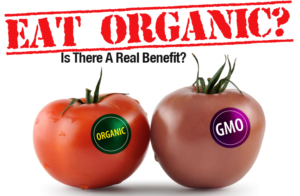 GMO's in the News – Oct 2018
There's lots going on this month!
Mom
New study showing organic diets cut cancer risk is a big deal – let's treat it that way
No study is perfect — but recent findings that organic food consumption cuts cancer risk highlights an opportunity to tackle a deadly, expensive health crisis
EXCERPT: After adjusting as fully as possible for confounding factors, [the researchers] reported their main result in the studied cohort of 70,000 French citizens — a 25 percent reduction in the risk of being diagnosed with a new case of cancer within four years after study enrolment in the high-organic food intake group, compared to the low (and essentially no) organic food intake group.
No study is perfect — but recent findings that organic food consumption cuts cancer risk highlights an opportunity to tackle a deadly, expensive health crisis
More than 1.7 million Americans will be newly diagnosed with cancer in 2018, and 35 percent of these cases will prove fatal.
A little less than $150 billion was spent fighting cancer in 2017.
Imagine the excitement that would accompany the discovery of anything — a new drug, therapy, diet, or lifestyle change — that promises to cut overall cancer frequency by 5 percent.
Every year, such a discovery would spare 87,000 people this most-feared diagnosis, and reduce deaths by 30,000 and cancer-related health care costs by around $7 billion.
Such monumental benefits would justify major investments and significant policy change.
Well, not necessarily.
There is a new paper in JAMA Internal Medicine by a team of French scientists that reports a 25 percent decrease in overall cancer risk from relatively high levels of organic food consumption, compared to little or no organic food consumption, in a large, prospective epidemiological study.
Sizable reductions in prevalence were also seen for breast cancer, non-Hodgkin lymphoma (NHL), and all lymphomas. (Check out a written summary of the study methods or this 2-minute video focused on key findings).
The French scientists suspect that the reduction in pesticide dietary exposure among study participants reporting a high-level of organic food intake is the key factor driving these encouraging results. The team did all it could to control for several confounding factors.
They stressed the study's limits and the clear need for more precise measures of pesticide dietary exposures. They emphasized the need for all consumers to eat more fruits and vegetables, conventional and/or organic.
Read more here: https://www.gmwatch.org/en/news/latest-news/18545-new-study-showing-organic-diets-cut-cancer-risk-is-a-big-deal-let-s-treat-it-that-way
Monsanto trial: judge rejects bid to overturn landmark cancer verdict
Dewayne Johnson originally won $289m after finding Roundup weedkiller caused illness, but judge reduces financial award
A California judge has rejected Monsanto's appeal to overturn a landmark jury verdict which found that its popular herbicide causes cancer.
The judge's ruling on Monday largely sided with Dewayne "Lee" Johnson, a father of three and former school groundskeeper, who won a $289m award over the summer after alleging that his exposure to Roundup weedkiller gave him cancer. During the trial, the first of its kind, the 46-year-old also alleged that Monsanto had failed to warn him of the risks of using its product.
Monsanto, now owned by Bayer, the German pharmaceutical company, filed an appeal of the verdict, which said the company was responsible for "negligent failure", knew or should have known that its product was "dangerous", and had "acted with malice or oppression".
Monsanto fought to overturn the verdict, arguing the evidence was insufficient. The San Francisco superior court judge Suzanne Bolanos had suggested in an initial written ruling this month that she was considering granting a new trial. But she ultimately denied Monsanto's request. However, she has ruled to reduce punitive damages from $250m to $39m.
The judge said in her ruling on Monday that if Johnson did not accept the lower punitive damages, she would order a new trial for Monsanto.
Johnson's lawyers said in a statement on Monday that the "reduction in punitive damages was unwarranted" and that his legal team, Baum Hedlund and the Miller Firm, was "weighing the options".
They added, "The evidence presented to this jury was, quite frankly, overwhelming … Today is a triumph for our legal system. We care deeply for Lee and his family, and we are excited to share this important win with them and all those who supported this case."
Read more here: https://www.theguardian.com/business/2018/oct/22/monsanto-cancer-roundup-weedkiller-judge-denies-appeal?fbclid=IwAR3V_O0upyIaPfZTI_ZevkrDUGIbtlDjRD0iHmBc1VMW9j6YM8kk4xVb9HY
Monsanto may leave India after losing GMO cotton patent
Citing India's Patents Act of 1970, the Delhi High Court said that plant varieties and seeds cannot be patented
EXCERPT: "What it means is effectively Monsanto has no patent on seeds in India and they have never had it. They have tried to hoodwink the seed companies and farmers for years claiming they have a patent and making huge amounts of money from that," Diya Kapur, a lawyer for Nuziveedu Seeds, told Bloomberg.
Could Monsanto's six-decade presence in India be coming to a halt?
On Wednesday, the Delhi High Court ruled that the biotech giant cannot claim patents for Bollgard and Bollgard II, its genetically modified cotton seeds, in the country.
Citing India's Patents Act of 1970, the court said that plant varieties and seeds cannot be patented, thereby rejecting Monsanto's attempt to block its Indian licensee, Nuziveedu Seeds Ltd., from selling the seeds.
"What it means is effectively Monsanto has no patent on seeds in India and they have never had it. They have tried to hoodwink the seed companies and farmers for years claiming they have a patent and making huge amounts of money from that," Diya Kapur, a lawyer for Nuziveedu Seeds, told Bloomberg.
As Dilsher Dhillon wrote in Business Insider India, Wednesday's verdict could prompt Monsanto to pull out of the country:
With the latest ruling, Monsanto's claims against Nuziveedu for unpaid royalties have been waived because its patents are invalid. It will now have to settle for the rates decided by the government.
This is a significant blow for Monsanto, the world's largest seed producer, as it currently licenses its seeds to nearly 50 domestic companies through its local joint venture with Mahyco Seeds Ltd. It could, in all probability, lead to the company's complete exit from India.
Read more here: https://www.gmwatch.org/en/news/latest-news/18228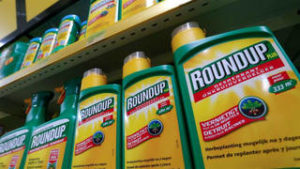 It's About Time!
This week a trial in California ended with a jury awarding 289 Million dollars to a groundskeeper who got cancer after using Roundup.
Dewayne Lee Johnson was heroic and we send him prayers and good energy for healing.
Mom
Here are some of the stories in the news:
Historic Ruling Against Monsanto Finds Company Acted with "Malice" Against Groundskeeper with Cancer
California jurors have awarded $289 million in a historic verdict against Monsanto in the case of a school groundskeeper who developed cancer after using its weed killer, Roundup. We speak with Brent Wisner, the lead trial counsel for Dewayne Lee Johnson, who has non-Hodgkin's lymphoma. Doctors say he is unlikely to live past 2020. Johnson's was the first lawsuit to go to trial alleging glyphosate causes cancer. Filed in 2016, it was fast-tracked for trial due to the severity of his illness.
Read/watch more here:
https://www.democracynow.org/2018/8/14/historic_ruling_against_monsanto_finds_company
One man's suffering exposed Monsanto's secrets to the world
Company's own records revealed damning truth of glyphosate-based herbicides' link to cancer
It was a verdict heard around the world. In a stunning blow to one of the world's largest seed and chemical companies, jurors in San Francisco have told Monsanto it must pay $289m in damages to a man dying of cancer which he claims was caused by exposure to its herbicides.
Monsanto, which became a unit of Bayer AG in June, has spent decades convincing consumers, farmers, politicians and regulators to ignore mounting evidence linking its glyphosate-based herbicides to cancer and other health problems. The company has employed a range of tactics – some drawn from the same playbook used by the tobacco industry in defending the safety of cigarettes – to suppress and manipulate scientific literature, harass journalists and scientists who did not parrot the company's propaganda, and arm-twist and collude with regulators. Indeed, one of Monsanto's lead defense attorneys in the San Francisco case was George Lombardi, whose resumé boasts of his work defending big tobacco.
Now, in this one case, through the suffering of one man, Monsanto's secretive strategies have been laid bare for the world to see. Monsanto was undone by the words of its own scientists, the damning truth illuminated through the company's emails, internal strategy reports and other communications.
The jury's verdict found not only that Monsanto's Roundup and related glyphosate-based brands presented a substantial danger to people using them, but that there was "clear and convincing evidence" that Monsanto's officials acted with "malice or oppression" in failing to adequately warn of the risks.
Read more here:
https://www.theguardian.com/business/2018/aug/11/one-mans-suffering-exposed-monsantos-secrets-to-the-world
Monsanto to Pay $289.2M in Landmark Roundup Lawsuit Verdict
A San Francisco jury returned a verdict today in the case of a former groundskeeper with terminal cancer against Monsanto Company, ordering the agrochemical giant to pay $39.2 million in compensatory damages and $250 million in punitive damages for failing to warn consumers that exposure to Roundup weed killer causes cancer.
Dewayne "Lee" Johnson filed the lawsuit (case no. CGC-16-550128) against St. Louis-based Monsanto Co. on Jan. 28, 2016, alleging exposure to the Roundup herbicide he sprayed while working as a groundskeeper for the Benicia Unified School District caused him to develop non-Hodgkin lymphoma (NHL).
On June 18, 2018, his case was assigned to Judge Suzanne Ramos Bolanos for the Superior Court of San Francisco, California. Johnson's case was the first of its kind to proceed to trial due to his terminal diagnosis.
After eight weeks of trial proceedings, the jury found unanimously that Monsanto's glyphosate-based Roundup weed killer caused Mr. Johnson to develop NHL, and that Monsanto failed to warn of this severe health hazard. Importantly, the jury also found that Monsanto acted with malice, oppression or fraud and should be punished for its conduct.
Monsanto Co. continues to refuse to warn consumers of the dangers of its multi-billion-dollar product Roundup despite the world's foremost authority on cancer—the International Agency for Research on Cancer (IARC)—listing glyphosate as a probable carcinogen in 2015.
Lee Johnson is one of more than 4,000 people from across the country to file suit against Monsanto in state and federal courts based on allegations linking Roundup to cancer.
He was represented at trial by Brent Wisner of Baum, Hedlund, Aristei and Goldman, David Dickens of the Miller Firm and Mark Burton of Audet & Partners LLP.
Co-lead trial counsel Brent Wisner said today's verdict was a result of newly-revealed, confidential company documents.
"We were finally able to show the jury the secret, internal Monsanto documents proving that Monsanto has known for decades that glyphosate and specifically Roundup could cause cancer," Wisner said. "Despite the Environmental Protection Agency's failure to require labeling, we are proud that an independent jury followed the evidence and used its voice to send a message to Monsanto that its years of deception regarding Roundup is over and that they should put consumer safety first over profits."
For years Monsanto has claimed that there is no evidence that Roundup causes cancer, yet a mountain of testimony and documents was admitted during the trial. Johnson's attorneys proved through testimony from Monsanto's witnesses that company employees "ghostwrote" scientific articles and paid outside scientists to publish the articles in their name.
Internal documents revealed that a scientific advisor hired by Monsanto told the company that past testing for Roundup was insufficient because glyphosate, the active ingredient in Roundup, was tested in isolation without the other chemical ingredients that make up the Roundup formulation.
"Many of these confidential Monsanto documents were unsealed for the first time," co-lead counsel David Dickens said. "They show that Monsanto knew that its testing was insufficient and that there was a synergistic effect when glyphosate is combined with surfactants which help the glyphosate penetrate both plant and animal cell walls."
Read more here:
https://www.organicconsumers.org/blog/monsanto-roundup-trial-verdict
How Monsanto Plants Stories, Suppresses Science & Silences Dissent to Sell a Cancer-Linked Chemical
As Monsanto comes under scrutiny for allegedly hiding the dangers of its weed killer, Roundup, we talk to a reporter who says the company attempted to censor and discredit her when she published stories on their product that contradicted their business interests. Carey Gillam is a veteran investigative journalist and author of "Whitewash–The Story of a Weed Killer, Cancer and the Corruption of Science."
Watch interview here: https://www.democracynow.org/2018/8/14/how_monsanto_plants_stories_suppresses_science
Monsanto Trial: Toxicologist Explains to Jury How Monsanto Colluded With EPA
Thanks to Robert F. Kennedy, Jr. for providing a recap of the fourth and fifth day in court in the Dewayne Johnson vs. Monsanto Co. trial. Proceedings began in San Francisco Superior Court on July 9. The plaintiff, Dewayne Johnson, a 46-year-old former school groundskeeper who was diagnosed with non-Hodgkin lymphoma four years ago, claims Monsanto hid evidence that the active ingredient in its Roundup herbicide, glyphosate, caused his cancer. This is the first case to go to trial among hundreds of lawsuits alleging Roundup caused non-Hodgkin lymphoma. The trial is expected to last about a month. (Read recap of day six).
Throughout Monday afternoon and Tuesday morning, July 16 and July 17, Monsanto's attorney, Kirby Griffiths, continued his ambuscade of Plaintiff's epidemiologist/toxicologist, Dr. Christopher Portier, probing for weaknesses in Portier's assessment that glyphosate and Roundup are human carcinogens. Dr. Portier yielded nothing; the studies evaluating glyphosate's carcinogenicity were performed correctly, he said, properly examined and interpreted accurately by the International Agency for Cancer Research, which determined that "glyphosate is a probable human carcinogen." Watching Griffiths try to get a grapple hold on Dr. Portier had the aspect of a man trying to climb a greased pole. Griffiths never got his feet off the ground.
Following Griffiths' cross, my co-counsel, Brent Wisner of Baum Hedlund Law, conducted redirect of Dr. Portier and the jury heard its first mention of Jess Rowland, the U.S. Environmental Protection Agency's (EPA) corrupt Office of Pesticide Programs chief. Rowland orchestrated the exoneration of Roundup based principally on studies ginned up or ghostwritten by Monsanto and its army of biostitutes (After Dr. Portier stepped down, we heard additional videotaped testimony from Monsanto official, Dr. William Heydens, admitting that he had recommended "ghostwriting" EPA's key study then edited it himself).
Under Wisner's questioning, Dr. Portier inventoried the substantive flaws in the federal EPA's glyphosate and non-Hodgkin's lymphoma studies. He showed how the EPA, with Monsanto holding its coat, cherry-picked glyphosate-friendly studies to support its ruling in Monsanto's favor. Wisner closed his redirect with Portier denouncing the Andreotti Study (2018) as fatally flawed. That study, the backbone of Monsanto's case, concluded, with Trumponian chutzpah, that glyphosate actually protects humans against non-Hodgkin's lymphoma. Portier showed, that, raw data buried in that study, showed a statistically significant elevated risk of T-cell lymphomas, the exact type of cancer diagnosed in our Plaintiff, Dwayne Johnson.
Our principle weakness in this case is the conclusion of the EPA's Jess Rowland and his Office of Pesticide Programs that glyphosate is not a human carcinogen. The jury will never learn that in the 1980s, the EPA concluded that glyphosate was a carcinogen. Monsanto responded by engaging in a series of contacts with the EPA designed to intimidate the agency to withdraw those damaging findings.
Internal documents show that Monsanto recruited a paid scientist who reexamined the EPA's mouse data and claimed to find that one key mouse study showing carcinogenicity failed to account for an unreported tumor in an unexposed mouse in the control group. As it turns out, Monsanto's documents show that the company's mercenary pathologist agreed to "find" the elusive cancer before he actually saw any slides. Although the EPA's internal scientists refuted Monsanto's hired gun, Monsanto stacked the advisory review presentations with Monsanto agents, leading to Roundup's reclassification.
Read more here: https://www.organicconsumers.org/blog/kennedy-monsanto-trial-epa-roundup-cancer
Excellent talk by Jeffrey Smith.
"• The biotech industry's claim that genetically modified (GM) foods are safe is shattered in this groundbreaking lecture. Safety assessments on GM crops are not competent to identify the health problems and industry research is rigged to avoid finding problems. • This lecture is for anyone wanting to understand GM technology, to learn how to protect themselves, or to share their concerns with others. It is presented in the clear, accessible style that made Jeffrey Smith's Seeds of Deception the world's best-selling book on genetically engineered foods."
This is the first episode for this informative docuseries.  They do occasional replays for free and it's really worth watching. Mom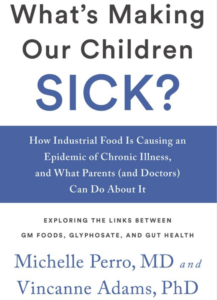 GMO's in the News – January 2018
An important new book. Here's part of an interview from GM Watch. Link to the rest below. Mom
What's making our children sick? And what we can do about it
Published: 29 January 2018
In a new book, pediatrician Michelle Perro identifies industrially produced food – including GM foods and their associated pesticides – as a major culprit in the current health crisis
"I was shocked first by the fact that these findings were unreported and unknown among health practitioners. Second, I was shocked by the vehemence of the attacks on scientists whose work questions the safety or efficacy of GM foods and their associated pesticides (some of the scientists who led the studies I mention above are cases in point). Such attacks are not only ethically wrong, but discourage others from questioning the effects of industrial food on health." – Paediatrician Michelle Perro, MD
—
What's making our children sick? And what we can do about it
GMO Science, January 26, 2018
The California-based pediatrician Michelle Perro, MD has spent the past 20 years of her 37-year career treating children with complex health problems – and has earned a reputation for some remarkable successes. Together with medical anthropologist Vincanne Adams, PhD, she has written a book, What's Making Our Children Sick? How Industrial Food Is Causing an Epidemic of Chronic Illness, and What Parents (and Doctors) Can Do About It. The book identifies industrially produced food – including genetically modified (GM) foods and their associated pesticides – as a major culprit in the current health crisis. It also recommends measures we can all take to restore our health and well-being.
GMOScience interviewed Dr. Perro about the new book and the discoveries she has made in her medical practice. An interview with Professor Adams will follow shortly.
Q: Why did you write this book?
I've always considered myself a 'front-line' doctor, whether attending in the Emergency Department or working in the clinic, with my focus on taking care of patients. Over the past two decades I've moved from the arena of acute care medicine into integrative medicine, with a personal story creating the impetus for the change. Many practitioners discover integrative care when their own children or they themselves fall out of the purview of conventional medicine. In my case, it was my son who fell ill. But more generally, over the past two decades I've observed a rapid decline in children's health. Coupled with my becoming involved with work against spraying pesticides in California in 2006 and receiving a crash course introduction to genetically modified (GM) foods at that time, I recognized that what I was seeing in my patients correlated with the parallel introduction of GM food and increased pesticide usage in our food supply. Our children had become a science experiment and the results were not looking favorable for them.
I began working in an integrative clinic five years ago, caring for some of the most chronic, complex health challenges in children that I could ever imagine. The crux of the practice of holistic care is that it is individualized, and that requires taking a significant amount of time sorting out each patient's history and working out a unique treatment plan. One day at the end of a busy clinic session, I came to the realization that there were a finite number of children that I could see in a day. And I became concerned regarding the multitude of children that I could not see, that didn't have access to the type of practitioner that looked at toxic food and environmental poisons as being potential culprits in the decline of kids' health. Nor did parents have the information on how to get the help their children needed. So I decided to write a book. I had a serendipitous encounter with Dr. Vincanne Adams, an extraordinary, brilliant medical anthropologist and author and together, we married the fields of clinical medicine and anthropology to create our book, What's Making our Children Sick?
Clinicians look for patterns and I've seen so many children now with gut dysfunction that I can sort out the issues quickly. The most common disorders I see are related to gut function, specifically food allergies (along with other allergy-related diseases such as eczema and asthma), gastroesophageal reflux, chronic abdominal pain, constipation, and brain issues such as autism spectrum disorder, attention deficit hyperactivity disorder (ADHD), learning challenges, behavioral and mood problems, and sleep disorders.
What people don't often know is that the gut and brain health are inexorably linked. Unhappy gut, unhappy brain. Looking at some of the laboratory test results, common findings are food antibodies, including the life-threatening type (IgE antibodies), as well as IgG and IgA antibodies (which are often reported as 'food intolerances' but are indeed an immune reaction), low levels of digestive enzymes, and abnormal stool results. We also commonly find altered nutrient levels, heavy metal exposures, and chronic infections – but let's stay focused on the gut.
We pediatricians deal with poop and pee most of our day. The majority of kids I see have abnormal findings in the poop. Often they have a low array of microbial diversity, early markers of inflammation (which can be a precursor to later autoimmune dysfunction), inadequate breakdown of fat and protein, and low levels of the important beneficial bacteria.
The bacterial composition of our gut (also known as the microbiome) is presently being actively researched and is at the forefront of medicine. It's important for many of our body's functions, including detoxification, production of vitamins and neurotransmitters, and helping the immune system work at its best (see our book for more information).
The key take-home point is that when patients change their diets to organic food, they get better. I've been asked by interviewers in the past to give examples of patients who got better by just switching to an organic diet and I've been unable to do that since I treat with many simultaneous therapies and often don't know which one worked. (Remember, I'm not conducting a science experiment, but treating a patient!) My patients are also receiving herbs, supplements, and homeopathic remedies that I recommend, but what is remarkable is that family members who are not my patients also get significantly better, which I will discuss in the next section.
Q: Are there any stand-out cases that were especially important or educational for you?
One of my cases involved a severely autistic five-year old boy and his parents, from the Central Valley of California, a food-growing region that is heavily sprayed with pesticides. The dad had only 20% of his kidney function remaining, which is a very ominous situation that often leads to the need for dialysis. Several family members who are also neighbors residing in the same area were already receiving dialysis. The dad's nephrologist (kidney doctor) thought it was some 'genetic' disease. I treated the child with supplements, herbs, and homeopathic remedies and he got markedly better over two years. However, the cornerstone of treatment was that the entire family switched to organic food. This was difficult for them because they lived in a heavily-sprayed area and shopped mostly in stores that didn't stock organic food. Switching to organic food was also a stretch on their budget, but they stopped eating out and dad took his home-cooked, organic meals to work. The dad also decreased his intake of takeout and processed foods, but the majority of his dietary change was switching to an organic diet.
Over the next eight months, the dad's kidney function returned to 80% normal. He was not my patient, in the sense that no other treatment was offered to him other than changing to an organic diet (which by definition is non-GMO).
When he went for his follow-up appointment with his nephrologist, she was shocked by the return to near-normal kidney function. When he explained how he did it, she stated that it was "impossible". I was so profoundly affected by this patient and his family, as well as his physician's response, that I felt compelled to tell their story in our book. I carry this story with me to share with others and show them that even the most serious illnesses can be reversed. It gives people hope.
Q: You've read a lot of research studies on the health effects of GMOs and pesticides. What links do you see, if any, between what's occurring in your patients and what's evident in the studies?
I've felt frustration over the past two decades over the lack of research on the effects of GM foods and their associated pesticides on human health. I've had to extrapolate data from rats, chickens and pigs to treat patients!
But several animal studies caused light bulbs to switch on in my head. The first was in 1999, when I viewed the histopathology slides of the work of Dr. Arpad Pusztai, a European scientist. His research examined rats fed GM potatoes compared to those fed non-GM potatoes.[1] (For more information on these studies, please see the book, GMO Myths and Truths, which holds a prominent place on my bookshelf.) When I saw the intestinal disruption of the villi in the rats (fingerlike projections in the gut lining responsible for nutrient absorption), it brought to mind the explosion of intestinal permeability that I was seeing in my child patients. This is not to say that we can extrapolate the findings of one study on one GM food to all GM foods: each GM crop is different and needs to be studied separately. But Pusztai's study helped me get started on the scientific journey of learning more about the effects of these new foods on health.
The second 'aha' moment was viewing the gross pathology found in the study on pigs carried out by Dr. Judy Carman and Howard Vlieger.[2] The stomachs of pigs fed GM soy and corn, their typical diet, were compared to those fed non-GM soy and corn. The visual difference of the extensive inflammation in the GM-fed pigs compared to the normal stomachs of the non-GM fed pigs was shocking and supported my suspicion that many of the gut disorders I refer to above were being caused by GM foods and/or their associated pesticides.
I've questioned over the years whether the problems suffered by my patients are caused by the genetic modification process, the pesticides that the GM crops express or are grown with, or a combination of these factors. One of very few studies to address this question – Arpad Pusztai's study on GM potatoes – found that the GM potatoes were unexpectedly toxic, but the non-GM potatoes spiked with the insecticide that the GM potatoes were engineered to express were not. This shows that something about the GM process made the potatoes toxic and that with this particular GM food, the problem was not with the insecticide engineered into them.
However, detailed testing of this type, which can identify which of several different components of a GM food is responsible for a certain effect, is not generally done with GM crops before they are commercialized. So we are still very much in the dark regarding the precise cause of those effects from a GM diet that have been found in animal studies.
Two further independent studies that helped improve and alter my practice were based on work led by Prof Gilles-Eric Seralini and some followup research led by Dr. Michael Antoniou, on rats fed GM corn. Prof Seralini's team concluded that there were toxic effects to the liver and kidney of rats fed GM corn and an ultra-low dose of the glyphosate-based herbicide (Roundup) that it was engineered to be grown with, when tested separately and together.[3] So this research suggests that toxic effects were caused by both the genetic modification process and the Roundup herbicide.
Recent followup studies led by Dr. Antoniou used cutting-edge "molecular profiling" (transcriptomics, proteomics, and metabolomics) analytical techniques to examine tissues taken from the rats in the Séralini experiment.[4],[5] These studies showed that an ultra-low dose of Roundup fed over a long-term two-year period caused kidney and especially liver damage, resulting in Non-Alcoholic Fatty Liver Disease (NAFLD). NAFLD now affects 1 in 4 American adults and is also becoming a problem for children.
Read more here:   http://www.gmwatch.org/en/news/latest-news/18093-what-s-making-our-children-sick-and-what-we-can-do-about-it
Find the book at Amazon, here:  http://amzn.to/2BHmkWb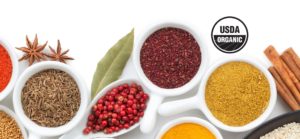 Why you want to use only organic herbs and spices
I've been using organic herbs and spices since we primarily started eating organically. It's been a huge health boon to our entire family.
Why is it so important to use organic herbs and spices?
Spicely Organics says,
"#1: No Pesticides
At the most basic level, spices and herbs come from plants. Spices, which are dried plant parts (bark, roots, fruits, etc.), and herbs, fresh or dried plant leaves, are highly concentrated and super-rich sources of healthy plant compounds. However, when potent toxic pesticides enter the mix, it becomes questionable as to whether your spices are more healthful or harmful.
#2: No Irradiation or Harmful Chemicals
All foodstuffs must undergo sanitation steps that eliminate deadly pathogens. Many conventional herbs and spices often undergo sterilization via irradiation, which preserves the food, but also creates carcinogenic by-products. An alternative technique commonly used requires the use of ethylene oxide, a toxic chemical that has been associated with central nervous system effects and cancer. Both processes are banned in several other countries.
Unlike the aforementioned methods, the third way to clean spices, via steam sterilization, is compliant with organic standards. Saturated steam, under high pressure, kills microorganisms without damaging the vital properties of the plant, like enzymes, polyphenols and antioxidants – and without the use of any harmful chemicals.
#3: No Fillers, GMOs or Chemical Additives
Finally, conventional spices often contain fillers, preservatives and artificial flavors to enhance flavor that may have been lost in the manufacturing process. You won't have to worry about these questionable additives, nor genetic modification, with organic product.
Overall, I encourage you to understand as much about all of your food as possible, and, yes, that includes your turmeric and tarragon. Fill your cabinets with spices that promote health, rather than detract from it, and feel confident in everything you put in your body."
The pesticides and irradiation are of particular concern to me.
I was recently introduced to Penzeys. They have some wonderful herb and spice blends and the company does a lot of community service. There are so many blends that I'd love to use but they're not organic.
If you use organic herbs and spices and especially if you like Penzeys brand, take a minute and write to their owner, Bill and copy their help desk and ask them to please make their great blends in organic versions – if enough of us ask, hopefully they'll listen and give us their wonderful blends in organic versions.
Here are some places I currently get my organic herbs and spices:
https://www.starwest-botanicals.com/
https://www.mountainroseherbs.com/
Mom
Monsanto's Army of Online Bullies
by Jeffrey Smith
There are hundreds, possibly thousands of them—paid to bully, shame, and endlessly argue with anyone posting a comment deriding GMOs or pesticides. And when a high-profile person stands up to Monsanto's technology, watch out. The trolls swarm in and gang up.
Take Marion Nestle, for example. When a GMO propaganda film called Food Evolution purposely quoted her out of context, she demanded that her 10-second clip be removed. Nestle's blog was then ambushed with 870 comments by Monsanto's minions, forcing her to block all comments from her site, Food Politics.
The presence of a troll army was revealed during the on-going lawsuit against Monsanto over the cancer-causing properties of their herbicide Roundup.  The lawyers wrote:
"Monsanto even started the aptly-named "Let Nothing Go" program to leave nothing, not even Facebook comments, unanswered; through a series of third parties, it employs individuals who appear to have no connection to the industry, who in turn post positive comments on news articles and Facebook posts, defending Monsanto, its chemicals, and GMOs."
Scientists Attacked
The legal brief also points out that, "Monsanto quietly funnels money to 'think tanks' such as the 'Genetic Literacy Project' and the 'American Council on Science and Health,' organizations intended to shame scientists . . ."
As a frequent target of these groups, I know well their unethical bullying tactics. And so too do the scientists who discover evidence that GMOs are harmful.
World renowned biologist Arpad Pusztai, for example, was pummeled by the biotech machinery when he accidentally discovered that GMOs caused massive damage to rats in just 10 days. In the late 1990s. he led a team that was designing test protocols to be used by European authorities to evaluate GMO safety. His research, however, revealed that the generic process of creating a GMO caused dangerous and unpredictable side-effects that might already be eroding the health of consumers. Because his shocking discovery could have destroyed the entire GMO industry, they came after Pusztai with far more than just a shaming campaign. Within days, his employer of 35 years terminated his contract. Pusztai's 20-member team was dismantled. He was silenced with threats of a lawsuit. And the biotech industry and pro-GMO UK government unleashed a campaign to destroy his reputation.
Although Pusztai was the first scientist to undergo this type of industry battering, many others have since been targeted. One told me that these types of attacks have deterred hundreds of other scientists from doing research on GMOs.
The online bullies have a similar intimidating effect. Their well-chosen words are sharp and condescending, designed to scare away others from making comments—lest they become the next target.
The folks at the International Fitness Profesionals Association learned this the hard way. After posting what they considered to be a balanced article on GMOs, a troll got wind of it, posted a negative comment on the Pro-GMO FB site "We Love GMOs and Vaccines," and asked his comrades to also make comments. The trolls swarmed.
They not only challenged the GMO article, they attacked the integrity and reputation of the organization. And of course, the trolls avoided commenting on details about GMOs, since they would quickly lose that argument with anyone familiar with the science. Facts are not their strong point. They prey on emotions.
Standing up to the Bully
Bullying and shaming can traumatize. In schools, online, at work, they have damaged and destroyed lives. It works. That's why the biotech industry uses them.
Before discussing what to do, the first step is how to feel. The answer: INVINCIBLE!
After reporting for years about Monsanto's strong-arm tactics, I finally became their target about eight years ago. Rather than feeling hurt or depressed, I felt uplifted. I viewed their baseless attacks as a badge of honor. I was now such a threat to their business dealings around the world, they invested a significant amount of money trying to distort my work and discredit me.
I considered whether I should spend time countering their spin to set the record straight, but soon realized that it was a black hole that would suck up my life. After all, why would I want to write posts to correct the views of the handful of people who wander onto their site, when I could reach millions of others with real information.
And so I smile, shake my head, and don't even bother to read their posts about me. We're winning the battle against GMOs and soon these bounty hunters will be hired by the next toxic industry.
That's right, I said we are TOTALLY WINNING. Mainstream food companies in the US are falling over themselves to remove genetically engineered ingredients in order to boast a Non-GMO label. With 57% of surveyed Americans saying that they are concerned about the health impacts of GMOs, we are now the majority. We have the average American on the right side of this issue.
And that's why Monsanto has unleashed its online army. It's a last-ditch attempt to turn the tide.
So, if you get a troll on your case or see one doing their dark dance on someone else's post, feel GREAT! Let it remind you that our collective work sharing the truth about GMO dangers has been so successful, we are seeing the dying embers of a desperate and failing industry.
And have absolutely no anxiety or concern about any details of their accusations. They will portray themselves as mainstream, pretending to have logic and science on their side. They will appear absolutely sure of themselves. And their colleagues will give them support.
It's their game. It's just a game. It means nothing. And by the way, we have become the mainstream in this argument (finally).
So What Do We Do? Strike Back!
Arguing with a professional GMO huckster is hopeless. Forget about it. (Or as my NY colleagues say: fugedabowdit.)
If you are in charge of the website or account, just delete their comments. Don't waste the time or damage the emotions of your readers. Replace their mindless ramble with a statement like:
We just found a Monsanto troll! That's right. Monsanto hired and trained an online army to attack anyone who dares to reveal the dangers of GMOs and pesticides like Roundup. Their campaign is called "Let Nothing Go." So we deleted a post that had all the markings of a troll: It was emotionally bullying or shaming. It used talking points made popular by Monsanto's PR companies, including myths like GMOs feed the world, increase yield, reduce pesticide use, or are proven safe. And it was clearly uninformed. So it was either posted by a paid troll, or worse yet, some poor person who actually believes and emulates them. Read more about the GMO trolls and GMO dangers in general.
If you can't delete the offending post, here's a similar type of statement you can post in response:
Looks like we've found a Monsanto troll! If you haven't heard, Monsanto hired and trained an online army to attack anyone who dares to reveal the problems with GMOs and pesticides like Roundup. Their campaign is called "Let Nothing Go." You can decide for yourself if this is one of Monsanto's minions. The tone of the trolls are typically emotionally bullying or shaming. They claim the high ground, pretending that science is on their side. They often roll out one of the many talking point myths made popular by Monsanto's PR companies, pretending that GMOs feed the world, increase yield, reduce pesticide use, and are proven safe, etc. And they are clearly uninformed. So either this is a troll, or worse yet, some poor person who actually believes and emulates them. Read more about the GMO trolls and GMO dangers in general.
If they engage you in an online argument (and if they're a troll, they or their friends will) you can ignore the baseless claims and just use the opportunity to post links to one of the many informative articles that shreds Monsanto's myths. Find lots of stuff to post at ResponsibleTechnology.org or on our Facebook page.  Please subscribe to our newsletter and like our page so we can get you more ammunition—and stories of success.
This is a time to celebrate our victories, but we can't let up. Let's nail the coffin shut on this dangerous and irresponsible use of genetic engineering and protect future generations. With life itself at stake, we can withstand the buzzing of a few online gnats.
Safe eating and posting.
Jeffrey Smith