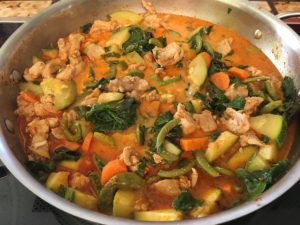 Chicken Tikka Masala
I have been making versions of this for months now. Sometimes with chicken, sometimes with shrimp or white fish. I always add veggies (see below).
It's easy to make and delicious too. The original recipe is by Aarti Sequeira on Food Network, this is my simplified organic version. Enjoy!
Serves: 4 to 6 servings