Archive for the 'Vaccines' Category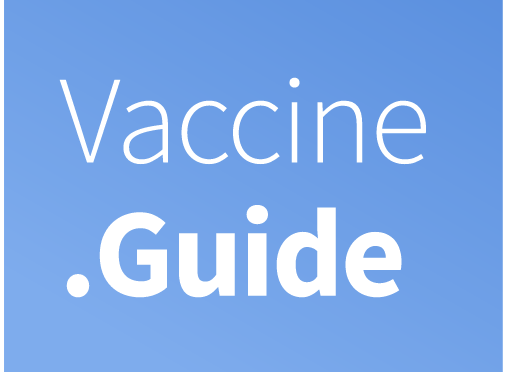 This is the one of the best resources I've found for factual information about vaccines. It includes links to all the inserts and links to studies for all the adverse effects. Bookmark and share! Mom\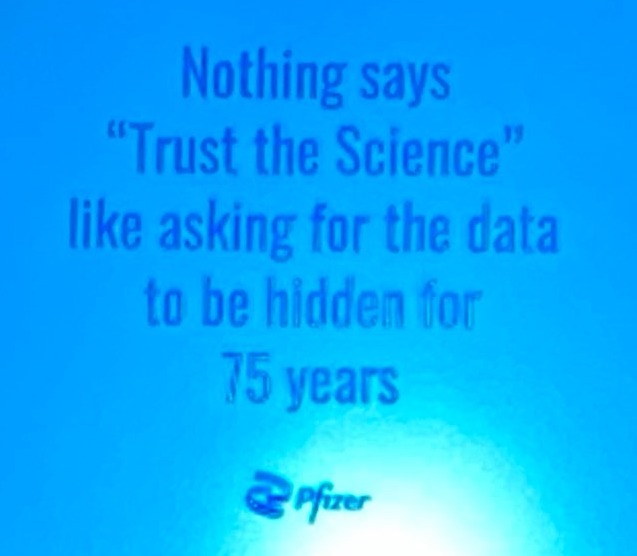 Great article by Toby Rogers – I highly recommend subscribing to his substack. https://tobyrogers.substack.com/ Mom
The Great Double Down
Mainstream gatekeepers have been completely wrong about everything for three years yet they are incapable of learning from their mistakes

Jan 11
Like a lot of people in the movement, I assumed that the more the data proved the shots cause harm, the more people would come over to our side. Some do. But in the face of contrary evidence many people double down on the wrong answer. This tells us a lot about human nature and is something that we need to overcome if we want to stop the iatrogenocide.
There are now mountains of evidence that:
• The shots do not stop infection, transmission, hospitalization, nor death.
• The shots suppress immune function immediately, provide a bit of protection against Covid in weeks 6 through 16, and then efficacy goes negative.
• These are the most toxic shots in history.
• They cause turbo cancer.
• They fuel the evolution of variants.
• We will never exit the pandemic so long as these shots are on the market.
(If you don't understand these basic facts by now, you're not gonna make it so just get your affairs in order and tell your family you love them but cannot be bothered to save yourself from the most ridiculous psyop in history.)
One might think that being proven wrong over and over again would elicit a certain sense of humility on the part of the mainstream gatekeepers. Unfortunately that's not the world we live in. Everywhere I look I see the mainstream gatekeepers doubling down on the wrong answer. It's really quite astonishing.
These people with fancy degrees are incapable of learning.
February 21, 2022. Paul Farmer, the most beloved public health figure in the world and a member of President Biden's Covid-19 Advisory Council "died suddenly" at age 62. There was no inquest, the Pharma industrial media complex just wrote lots of tearful obituaries about him while continuing to kill people with junk science shots.
November 18, 2022. Oveta Fuller, a member of the FDA's Vaccines and Related Biological Products Advisory Committee (VRBPAC), "died suddenly" at age 67. We told them that this would happen (in over 1 million emails) and it happened. The VRBPAC just deleted her name from their roster and continue on with business as usual.
December 10, 2022. Over-vaccinated soccer journalist Grant Wahl "died suddenly" while covering the World Cup. His widow rushed to put her name on an Op Ed in the NY Times (that appears ghost written) blaming so called "anti-vaxxers" for… pointing out the obvious.
January 2, 2023. Buffalo Bills free safety Damar Hamlin had what appears to be a vaccine-induced cardiac arrest on Monday Night Football. Pfizer and their goons rushed to social media to make up a different story about what happened. Fauci came out of retirement to lie about the cause.
(There are thousands and thousands of stories like this. Mark Crispin Miller, Real Not Rare, and React-19 are doing heroic work to document these atrocities.)
90% of Americans have rejected the bivalent "booster" that was only tested in 8 mice. Yet at the next VRBPAC meeting (January 26) Peter Marks and the gang are planning to institutionalize annual reformulated Covid shots just like the failed flu shot program.
Paul Thomas is the best doctor in the world at preventing autism. Yet the Oregon Medical Board forced him to retire. My heart shattered into a million pieces watching this video of Paul Thomas' last day. Literally thousands of Portland kids will now develop autism as a result of the Oregon Medical Board's actions.
Pierre Kory is one of the most successful doctors in the world at preventing and treating Covid. The Federation of State Medical Boards (FSMB) is trying to strip him of his certification. Apparently anything other than participating in the iatrogenocide is forbidden by the FSMB.
Peter McCullough is the most insightful doctor in the world at understanding cardiac side effects from Covid shots. Rather than learn from his illustrious career, the Pharma mafia are coming for him as well.
This is all untenable. Mainstream allopathic medicine is killing their "best and brightest" and are unable to learn from the people who know how to stop this insanity.
Mainstream allopathic medicine is engaged in Baghdad Bob levels of delusion.
Mainstream allopathic medicine is engaged in Downfall, Hitler in his bunker at the end of World War II, levels of delusion.
The White House has no exit strategy.
The FDA has no exit strategy.
The CDC has no exit strategy.
The mainstream media have no exit strategy.
Paul Offit had an exit strategy — intranasal Covid vaccines to induce mucosal immunity. Alas that strategy just failed too. Because of course it did.
The mainstream plan is mass murder + censorship. That's it. And they just hope that they can ride that out, what, forever?
(Meanwhile, the Covid-19 Critical Care Alliance figured out how to prevent and treat Covid over two years ago, for just a few dollars per patient. But good luck getting that ivermectin prescription filled at a national pharmacy.)
I'm grateful for the small glimmers of accountability that are springing from the new Republican majority in the House. But most of them do not realize the enormity of the problem we are dealing with.
We are battling a death cult.
We are battling people who are completely insane.
We are battling people who are unable to engage in logic and reason.
I don't know how our society is ever going to recover from the complete moral and intellectual collapse of nearly the entire "expert" class.
---
Blessings to the warriors. 🙌
Prayers for everyone fighting to stop the iatrogenocide. 🙏
Huzzah for everyone working to build the parallel economy our hearts know is possible. ✊
In the comments, please let me know what's on your mind.
As always, I welcome any corrections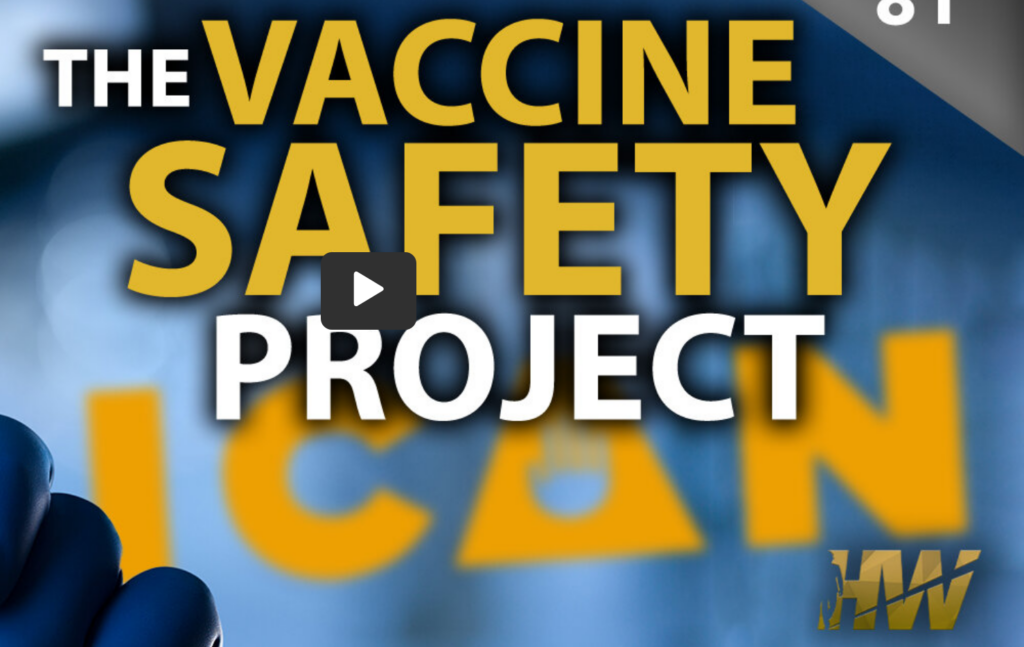 ICAN CEO and 'The HighWire' host, Del Bigtree, presents 'The Vaccine Safety Project,' a comprehensive presentation on Vaccine Safety and Policy in America.
The presentation explains the framework in place to monitor safety, shortcomings of the current vaccine licensing process, details the history of vaccine safety, and establishes the failure of the current system to establish the safety of the CDC's recommended vaccine schedule.
Presented from the stage of the 'Truth About Cancer' Conference.
#VSP #VaccineSafetyProject #SafetyFirst #ICAN #TheHighWire
ORIGINAL AIR-DATE: October 18, 2018
Play below or use this link – https://rumble.com/v2883xk-del-bigtree-presents-the-vaccine-safety-project.html
Senator Ron Johnson has been a champion for freedom since well before the Covid Pandemic. In this mind-blowing interview, he sits down with Del to expose the dirty pandemic politics that drove America's Covid Debacle.
#PandemicPolitics #RonJohnson #TheHighWire #DelBigtree #CovidCartel
If the link doesn't work, you can find it on TheHighwire.com Mom
Here is excellent coverage of the DC event. Worth watching the whole event on TheHighwire.com as well. Sending love to all our truckers! Love, Mom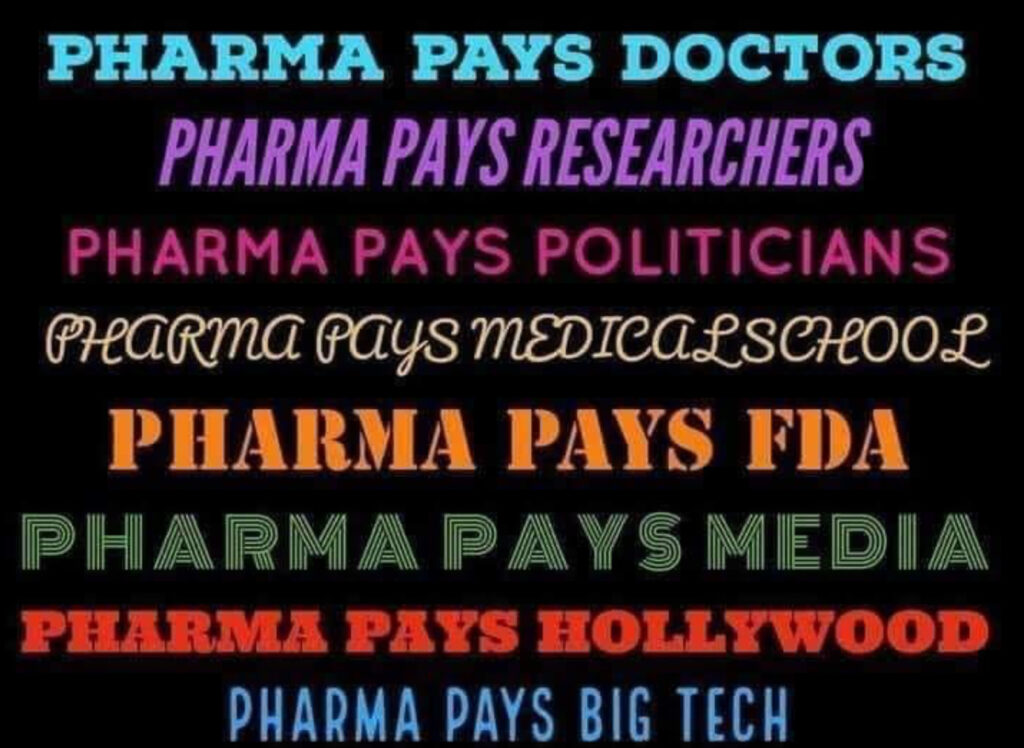 If you have any hope that our government agencies actually represent the people (and not the pharmaceutical industry), read this. Mom
FDA Doubles Down: Asks Federal Judge to Grant it Until at Least the Year 2096 to Fully Release Pfizer's COVID-19 Vaccine Data
The fed gov't gives Pfizer billions in taxpayer money + makes Americans take its product + won't let Americans sue for harm + shields disclosure of its licensure documents = 1984
A prior post explained that the FDA has asked a federal judge to make the public wait until the year 2076 to disclose all of the data and information it relied upon to license Pfizer's COVID-19 vaccine. Literally, a 55-year delay. My firm, on behalf of PHMPT, asked that this information be disclosed in 108 days – the same amount of time it took for the FDA to review and license Pfizer's vaccine.
The Court ordered the parties to submit briefs in support of their respective positions by December 6, 2021. The FDA's brief, incredibly, doubles down. It now effectively asks to have until at least 2096 to produce the Pfizer documents. Not a typo. A total of at least 75 years.
Other than producing an initial ~12,000 pages in around two months, the FDA thereafter only wants to commit to producing 500 pages per month. The FDA also disclosed that it actually has approximately at least 451,000 pages to produce.*
Each side gets to file response briefs on December 13, 2021, and then there is oral argument on December 14, 2021 before the Judge. If you want to read the response to the FDA's position, a copy of the introduction in the brief my firm filed is below. And below that, a downloadable copy of each side's full briefing is available.
Enjoy. And if you find what you are reading difficult to believe – that is because it is dystopian for the government to give Pfizer billions, mandate Americans to take its product, prohibit Americans from suing for harms, but yet refuse to let Americans see the data underlying its licensure.  The lesson yet again is that civil and individual rights should never be contingent upon a medical procedure.  Read more at the link below…
https://aaronsiri.substack.com/p/fda-doubles-down-asks-federal-judge
Relative Incidence of Office Visits and Cumulative Rates of Billed Diagnoses Along the Axis of Vaccination
(A Study looked at the prevalence of many diseases comparing vaccinated and unvaccinated children in a pediatric practice – the results are significant!)
Abstract:  We performed a retrospective analysis spanning ten years of pediatric practice focused on patients with variable vaccination born into a practice, presenting a unique opportunity to study the effects of variable vaccination on outcomes. The average total incidence of billed office visits per outcome related to the outcomes were compared across groups (Relative Incidence of Office Visit (RIOV)). RIOV is shown to be more powerful than odds ratio of diagnoses. Full cohort, cumulative incidence analyses, matched for days of care, and matched for family history analyses were conducted across quantiles of vaccine uptake. Increased office visits related to many diagnoses were robust to days-of-care-matched analyses, family history, gender block, age block, and false discovery risk. Many outcomes had high RIOV odds ratios after matching for days-of-care (e.g., anemia (6.334), asthma (3.496), allergic rhinitis (6.479), and sinusitis (3.529), all significant under the Z-test).Developmental disorders were determined to be difficult to study due to extremely low prevalence in the practice, potentially attributable to high rates of vaccine cessation upon adverse events and family history of autoimmunity. Remarkably, zero of the 561 unvaccinated patients in the study had attention deficit hyperactivity disorder (ADHD) compared to 0.063% of the (partially and fully) vaccinated. The implications of these results for the net public health effects of whole-population vaccination and with respect for informed consent on human health are compelling. Our results give agency to calls for research conducted by individuals who are independent of any funding sources related to the vaccine industry. While the low rates of developmental disorders prevented sufficiently powered hypothesis testing, it is notable that the overall rate of autism spectrum disorder(0.84%) in the cohort is half that of the US national rate (1.69%). The practice-wide rate of ADHD was roughly half of the national rate. The data indicate that unvaccinated children in the practice are not unhealthier than the vaccinated and indeed the overall results may indicate that the unvaccinated pediatric patients in this practice are healthier overall than the vaccinated. Read more at the link below.
https://www.doctorsandscience.com/research/relative-incidence-of-office-visits-and-cumulative-rates-of-billed-diagnoses-along-the-axis-of-vaccination
I am so thankful for all the doctors and scientists around the world who are standing up and speaking the truth. I am thankful for all the organizations who are doing the same: ICANDecide.org , Children's Health Defense, Organic Consumers, etc. I am especially thankful for all the individual warriors moms and dads standing up for truth and for our children. I salute you! Love, Mom
David Martin did two incredible talks this month. The first at the Weston Price Foundation Conference and the Second at the Red Pill Expo. Here are the links:
Part 2 is here – https://rumble.com/vov60h-dr.-david-martin-follow-the-patents-then-you-will-understand-covid.html
Here are some other great articles and talks.
https://aaronsiri.substack.com/p/one-brave-icu-physician-reporting
Vaccine makers (as well as health care professionals and practices who administer vaccines) have ZERO LEGAL LIABILITY for injuries or deaths caused by vaccines per the 1986 National Childhood Vaccine Injury Act (NCVIA).
The NCVIA was in response to failing vaccine manufacturers overrun with injury and death lawsuits from vaccines, namely DPT.
The United States Supreme Court declared vaccines to be "unavoidably unsafe." The Vaccine Injury Compensation Program (VICP) has awarded MORE THAN $4,000,000,000 to date, accounting for only a fraction of cases filed and injuries reported.
Conflict of Interest: The vaccine manufacturers, themselves, are in charge of overseeing the safety studies. They have ZERO incentive to call out any safety issues.
Multiple vaccines contain human fetal cells (MRC-5 and WI-38) derived from abortions. The full health implications of the use of fetal cell lines in vaccines is unknown.
Vaccines contain carcinogenic, mutagenic and neurotoxic ingredients that have not been tested for impairment of fertility. There are no safety studies on synergistic toxicity.
There has been an increase of over 1,350% in vaccines given to U.S. children from 1962 to today. In lockstep with the increased vaccination schedule, there has been an increase in infant mortality, an explosion of chronic diseases and neurological issues, and an overall decline in the health of our children, especially evident in the last 30 years when the vaccine schedule spiked after liability was removed from vaccine manufacturers (see #1). All of this while under the watchful eye of our public health agencies.
Vaccine mandates violate bodily autonomy via coercion. Holding education and employment hostage to the consumption of a liability free pharmaceutical is not consent, it is coercion.
COVID shots do not meet the traditional definition of a vaccine. They utilize mRNA technology, never before used in humans. Some have reported testing positive for COVID after injection.
COVID shots are experimental (due to Emergency Use Authorization), having been tested on human subjects only since Fall 2020. They have not been FDA approved. The only way to invoke the EUA was to show that there were no other available safe treatments for COVID. We now know that safe and effective treatments were censored and smeared by authorities so they could maintain the emergency status for the vaccines.
COVID shots have not been shown to prevent disease in the recipient, nor to prevent transmission of infection, which is why the CDC states people still need to wear a mask and social distance.
As evidenced by the CDC reporting system, COVID vaccines may have caused deaths in some and severe injuries in many. Mainstream media has not been forthcoming with these reports.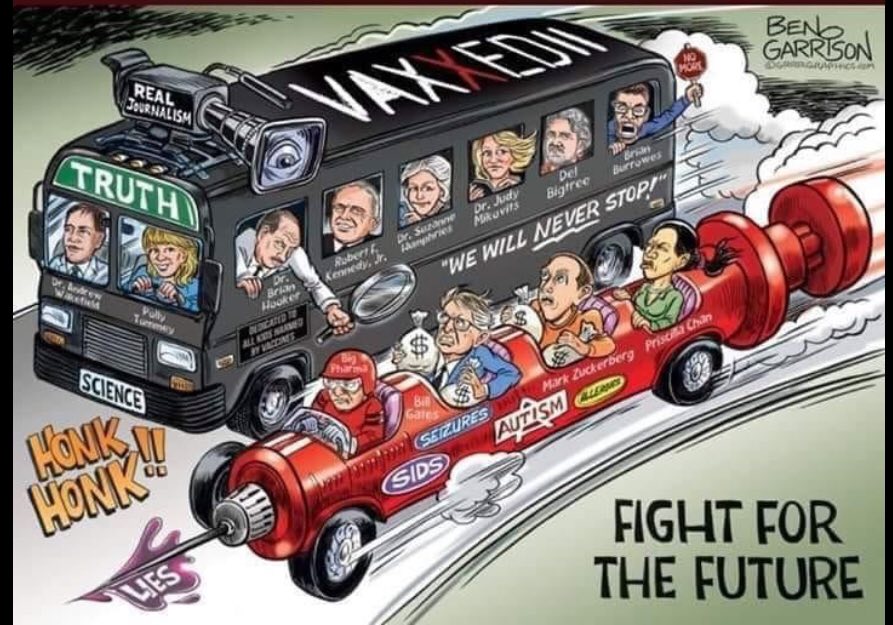 Here are some important stories for this month. Love, Mom
Reports of Serious Injuries After COVID Vaccines Near 112,000, as Pfizer Asks FDA to Green Light Shots for Kids 5 to 11
VAERS data released Friday by the CDC included a total of 778,685 reports of adverse events from all age groups following COVID vaccines, including 16,310 deaths and 111,921 serious injuries between Dec. 14, 2020 and Oct. 1, 2021. By Megan Redshaw 101
The Defender is experiencing censorship on many social channels. Be sure to stay in touch with the news that matters by subscribing to our top news of the day. It's free.
Data released Friday by the Centers for Disease Control and Prevention (CDC) showed that between Dec. 14, 2020 and Oct. 1, 2021, a total of 778,685 adverse events following COVID vaccines were reported to the Vaccine Adverse Event Reporting System (VAERS). The data included a total of 16,310 reports of deaths — an increase of 373 over the previous week.
There were 111,921 reports of serious injuries, including deaths, during the same time period — up 6,163 compared with the previous week.
Excluding "foreign reports" filed in VAERS, 593.728 adverse events, including 7,437 deaths and 47,455 serious injuries, were reported in the U.S. between Dec. 14, 2020 and Oct. 1, 2021.
Of the 7,437 U.S. deaths reported as of Oct. 1, 11% occurred within 24 hours of vaccination, 16% occurred within 48 hours of vaccination and 29% occurred in people who experienced an onset of symptoms within 48 hours of being vaccinated.
In the U.S., 393.4 million COVID vaccine doses had been administered as of Oct. 1. This includes: 227 million doses of Pfizer, 152 million doses of Moderna and 15 million doses of Johnson & Johnson (J&J).
The data come directly from reports submitted to VAERS, the primary government-funded system for reporting adverse vaccine reactions in the U.S.
Every Friday, VAERS makes public all vaccine injury reports received as of a specified date, usually about a week prior to the release date. Reports submitted to VAERS require further investigation before a causal relationship can be confirmed.
Historically, VAERS has been shown to report only 1% of actual vaccine adverse events.
This week's U.S. data for 12- to 17-year-olds show:
The most recent death involves a 16-year-old male (VAERS I.D. 1734141) who reportedly died from cardiac failure five days after receiving Pfizer's COVID vaccine.
Other recent deaths include a 17-year-old male (VAERS I.D. 1689212) with cancer who was vaccinated April 17, tested positive for COVID on July 20, was hospitalized and passed away Aug. 29; and a 16-year-old female (VAERS I.D. 1694568) who died from a pulmonary embolism nine days after receiving her first Pfizer dose.
This week's U.S. VAERS data, from Dec. 14, 2020 to Oct. 1, 2021, for all age groups combined, show:
19% of deaths were related to cardiac disorders.
56% of those who died were male, 43% were female and the remaining death reports did not include gender of the deceased.
The average age of death was 72.8.
Of the 2,935 cases of Bell's Palsy reported, 50% were attributed to Pfizer vaccinations, 42% to Moderna and 8% to J&J.
648 reports of Guillain-Barré syndrome, with 40% of cases attributed to Pfizer, 32% to Moderna and 28% to J&J.
1,976 reports of anaphylaxis where the reaction was life-threatening, required treatment or resulted in death.
158,280 reports of symptoms of anaphylactic reactions with 43% of cases attributed to Pfizer's vaccine, 49% to Moderna and 7% to J&J. An anaphylactic reaction may include various symptoms like skin rashes, nausea, vomiting, difficulty breathing or shock.
9,907 reports of blood clotting disorders. Of those, 4,286 reports were attributed to Pfizer, 3,595 reports to Moderna and 1,975 reports to J&J.
2,737 cases of myocarditis and pericarditis with 1,733 cases attributed to Pfizer, 888 cases to Moderna and 106 cases to J&J's COVID vaccine.
Other recent deaths include a 17-year-old male (VAERS I.D. 1689212) with cancer who was vaccinated April 17, tested positive for COVID on July 20, was hospitalized and passed away Aug. 29; and a 16-year-old female (VAERS I.D. 1694568) who died from a pulmonary embolism nine days after receiving her first Pfizer dose.
Read more here: https://childrenshealthdefense.org/defender/vaers-cdc-serious-injuries-deaths-covid-vaccines/?utm_source=salsa&eType=EmailBlastContent&eId=465a4a08-cb61-4a94-849c-fb0368276918
'I Just Want My Life Back' Says 16-Year-Old Who Developed Neurological Symptoms After Pfizer Vaccine
In an exclusive interview with The Defender, 16-year-old Sarah Green and her mother described Sarah's neurological symptoms following vaccination with Pfizer, and how doctors wouldn't acknowledge the vaccine might be to blame. By Megan Redshaw 408
The Defender is experiencing censorship on many social channels. Be sure to stay in touch with the news that matters by subscribing to our top news of the day. It's free.
Sarah Green was a healthy 16-year-old — until she developed neurological problems after getting Pfizer's COVID vaccine. But doctors said her new tremors, tics and debilitating migraines couldn't possibly be caused by the vaccine.
In an exclusive interview with The Defender, Sarah and her mother, Marie Green, said they feel helpless because nobody will acknowledge Sarah's vaccine injury and "nobody can help them."
Sarah received her second dose of Pfizer on May 4, and immediately experienced a headache at the base of her neck that radiated to her temples. She said it felt like she got "hit by a bus." She took a nap in hopes she could sleep it off.
The headaches never went away and slowly, over the course of three weeks, Sarah developed small facial twitches.
"The night of May 23, I went to my dad because my neck had started twitching every 15 seconds," Sarah said.
Green said Sarah would start a word and it was as if her brain would reset. "It wasn't like she was trying to get a word out — it would just start over."ORDER TODAY: Robert F. Kennedy, Jr.'s New Book — 'The Real Anthony Fauci'
After Sarah's symptoms worsened, her parents took her to Johnston Health in Smithfield, North Carolina. Upon arrival the physicians noticed Sarah had constant tremors. Green said the doctor looked down and noticed Sarah's right foot also had a tremor, but they didn't have a pediatric neurologist, so she was transferred to WakeMed in Raleigh once she stabilized.
Sarah's EEG, MRI with and without contrast and CT scans were normal. After two days the doctor came in and said Sarah had a nervous twitch and needed to see a mental health professional.
During the MRI with contrast, Sarah's mother said she stopped breathing and had to be pulled out of the machine and intubated. Two hours later the doctor came in and said they were going to send Sarah home.
"They weren't even going to refer her to a neurologist," Green said. "They said it was just a nervous tic and she needed to see a therapist."
Green said the vaccine was not the first thing she thought of when her daughter's symptoms initially started, but the hospital had her fill out a form of things that might have changed and "when it came down to it, the only thing that changed was the vaccine."
When Green asked the doctor if the vaccine could have caused her daughter's condition, he got very defensive and said, "We can't blame everything on the vaccine."
Green said the physician's response was frustrating. "How can you say you don't know what it is but say the vaccine isn't the cause?" she asked.
Green said, "As soon as we said it was the vaccine, it was like they couldn't get us out of there fast enough."
When Sarah finally got into a neurologist on June 6, Green asked if Sarah's condition was vaccine-related.
The doctor said Sarah had functional movement disorder and it was not related to the vaccine — although she said she has seen more cases since COVID vaccines were approved because people "stress themselves out over the vaccine and it's psychosomatic."
According to the National Organization for Rare Disorders, functional movement disorder is a type of functional neurological disorder that occurs when there is a problem with the functioning of the nervous system and how the brain and body send and/or receive signals — rather than a structural disease process, such as multiple sclerosis or stroke.
The condition can encompass a wide variety of neurological symptoms, such as tremors, dystonia, jerky movements (myoclonus) and problems walking (gait disorder).
Green didn't agree with the doctor's assessment that Sarah's reaction was "psychosomatic."
"Sarah is 16. She was nervous about getting a needle in her arm, but once she got the vaccine she slapped a Band-Aid on it and went off to Starbucks," Green said.
"When I tried to explain that to her neurologist, she said that I needed to stop focusing on what caused it and focus on getting my daughter well," Green explained. "But I felt like if we didn't know why, we wouldn't be able to treat her the right way."
Green said Sarah got the vaccine on her own because in North Carolina, she could get the vaccine without parental consent.
"She works in fast food and on the frontline and they were told the vaccine would be mandated," Green said. "Krispy Kreme was giving out a dozen donuts, so the kids went and got their shots."
Green said neither she nor her husband got a COVID vaccine. When Sarah said she wanted to get it, Green explained her and her husband's reservations and why they weren't getting the vaccine.
Green said:
"We have been asked many times why she got it and we didn't. She did come to us and tell us she wanted to, but we did not know she had made up her mind. We had a discussion about it, but her job and the free incentives that I feel were targeted towards young people — Krispy Kreme offered them a dozen free donuts — really swayed her decision."
Sarah was told the risks of getting a vaccine included having a sore arm for a few days, but now it has been months and she's not fine.
Sarah had to drop two college classes this semester because of her symptoms. "She had just started driving but she cannot drive anymore because she can't look up or turn her head to the right without it causing spastic tremors. She also can't write," Green said. "She has constant tremors like someone who has Parkinson's disease."
Sarah's symptoms have progressively worsened over time, but the only treatment option recommended to her was a medication similar to Benadryl.
Green said:
"It's so frustrating. We tried to get her into a hospital in Florida but there is a six-month waiting list. We called Cleveland but they have a three-month waiting list. We have called the Shriners hospital and they won't even see her. We had an appointment at Duke but it was going to be on a video conference. We just keep getting doors slammed in our faces and the minute you mention a vaccine they don't want to deal with you anymore."
Green said she and Sarah are not anti-vaxxers. "Sarah has had all of her vaccines, but there are too many people having problems for them not to know there's no problem with these mRNAs. If they would just acknowledge the potential side effects … but they're acting like it's not even happening, and it's not fair to her and for her entire life to be put on hold," she added.
Green said she reported Sarah's vaccine injury to the Centers for Disease Control and Prevention's (CDC) Vaccine Adverse Event Reporting System (I.D. 1354500) and Pfizer.
"When I called Pfizer they just had me answer some questions and said if there were new symptoms to call back and they could update their report," Green said. "When I called back a second time they said they lost the report. When I asked if anyone else had called with the same symptoms they said 'no.'"
As The Defender reported Sept. 8, a 30-year-old woman suffered severe neurological complications after receiving Pfizer's COVID vaccine, and she also reported her injury to Pfizer. https://platform.twitter.com/embed/Tweet.html?dnt=false&embedId=twitter-widget-0&features=eyJ0ZndfZXhwZXJpbWVudHNfY29va2llX2V4cGlyYXRpb24iOnsiYnVja2V0IjoxMjA5NjAwLCJ2ZXJzaW9uIjpudWxsfSwidGZ3X2hvcml6b25fdHdlZXRfZW1iZWRfOTU1NSI6eyJidWNrZXQiOiJodGUiLCJ2ZXJzaW9uIjpudWxsfSwidGZ3X3NwYWNlX2NhcmQiOnsiYnVja2V0Ijoib2ZmIiwidmVyc2lvbiI6bnVsbH19&frame=false&hideCard=false&hideThread=false&id=1435973938648059919&lang=en&origin=https%3A%2F%2Fchildrenshealthdefense.org%2Fdefender%2Fsarah-green-16-year-old-neurological-symptoms-pfizer-vaccine%2F&sessionId=d40ff2be891c6df6058ea97676b63d98eb3ce9af&siteScreenName=ChildrensHD&theme=light&widgetsVersion=fcb1942%3A1632982954711&width=550px
On June 29, U.S. Sen. Ron Johnson held a news conference with families who experienced neurological injuries from COVID vaccines, including Pfizer's.
Among them was Maddie de Garay from Ohio, who volunteered for the Pfizer vaccine trial when she was 12. She is now in a wheelchair after experiencing severe adverse reactions to the vaccine.
Green, who said Sarah was healthy and living her best life prior to being vaccinated, is very concerned about children 12 and under getting the vaccine. "Just acknowledge the problem and fix it, but at least inform people what to look for," she said.
"I just want my life back," Sarah said. "Everything has just been put on hold. I had to drop my college classes because I can't write and I have doctor appointments. I was going out with my friends, but now it's exhausting. My migraines are so bad I have to sit in a dark room with no light or device and sit for hours."
Sarah's mother said she feels guilty for not looking into the vaccine more before her daughter went and got it. Now she feels helpless because "you feel like there's nothing you can do and nobody who can help you."
Children's Health Defense asks anyone who has experienced an adverse reaction, to any vaccine, to file a report following these three steps.
Read more here: https://childrenshealthdefense.org/defender/sarah-green-16-year-old-neurological-symptoms-pfizer-vaccine/?utm_source=salsa&eType=EmailBlastContent&eId=3e832ec3-7645-406d-9c2b-6c63d885ac14
https://rumble.com/vn12v1-attorney-thomas-renz-we-got-them.-fact-check-this-all-new-whistleblower-inf.html
Attorney Thomas Renz Releases Stunning Data from Never Before Seen Vaccine Injury/Death Tracking System
Thanks to a Whistleblower that came forth to Attorney Thomas Renz, the public is now seeing, for the first time ever, hard data from the largest database available in the U.S. to study the COVID-19 impact including deaths & injuries; The CMS Medicare Tracking System.
During an extraordinary speech at Clay Clark's ReAwaken America Tour, Attorney Thomas Renz shocked the crowd of thousands in attendance and millions watching via livestream as he revealed:
That data from the Medicare Tracking System reveals that 19,400 people less than 80 years old have died within 14 days of receiving the COVID-19 Vaccine.
In addition, 28,065 people have died that are over the age of 80 within 14 days of receiving the Covid-19 vaccine.
The Total number of American Citizens that died within 14 days of receiving the COVID-19 vaccine is 48,465 according to hard data revealed in the Medicare Tracking System.
In July Attorney Renz Whistleblower, under penalty of perjury, stated that she estimated at least 45K people had died from the Covid-19 Vaccine. USA Today Fact Checkers and other fact checking services claimed that to be "misinformation." Today's revelations solidify that the "Trusted News Initiative" is actually the source of misinformation and propaganda, and that Attorney Thomas Renz Whistleblower was correct all along.
After proving that over 45K people have died from the COVID-19 vaccine, Attorney Renz then moved his attention to focus on the amount of people that are being killed in American hospitals by Dr. Anthony Fauci's instituted protocol of Remdesivir.

Attorney Renz is also in possession of Remdesivir death data from the Medicare Tracking System that has been withheld by the government from our citizens.
The Remdesivir data reveals of the 7,960 beneficiaries prescribed Remdesivir for Covid-19 2,058 died. That is 25.9%.
46% of people died within 14 days of the Remdesivir Treatment. The Remdesivir Treatment was established in U.S. Hospitals at the direction of Dr. Anthony Fauci.
Serious adverse events were reported in 131 of the 532 patients who received Remdesivir. That is 24.6%.
Attorney Renz says " This begs the question… Why is this the protocol in American Hospitals? Does this appear "Safe and Effective" to you?"
RENZ NURSE WHISTLEBLOWERS REVEAL TWO TIER SYSTEM OF CARE DEPENDING ON YOUR VACCINE STATUS
During Attorney Thomas Renz speech at Clay Clark's ReAwaken America Tour in Colorado Springs, Colorado Renz also talked about 2 Whistleblower nurses that revealed to him that they have seen a 2 tier system of health care depending on the patients "vaccination status." "The nurses revealed to me that patients that are vaccinated are getting Ivermectin, which is proven to heal people. But if you are unvaccinated, they put you on Remdesivir in the hopes that you will die" said Attorney Thomas Renz.
THE FDA IS TRACKING VACCINE DEATHS, ALL THE WHILE CLAIMING THE COVID VACCINE IS SAFE AND EFFECTIVE
Also during Attorney Renz' speech he revealed that the FDA is actively working with CMS real-time data ( CMS Medicare database ) to gather weekly reports on Covid-19 adverse events, despite the fact that the US population is told repeatedly this vaccine is "safe and effective." Attorney Renz says "This information has never been given to the public, and you will see why they have kept it hidden and never published. It's very damning, and this data reveals that the FDA knew what was coming, let it happen, and thousands and thousands have died or been injured."
During his speech Renz revealed in one state alone ( New York ) that the amount of people who experienced adverse events after the Covid shot were in the thousands. Adverse events experienced by people who got the Covid-19 shot in New York State included thousands of cardiovascular events, thousands of cases of people getting Covid, and thousands of deaths. At least 13 side effects are reported in the system. "Remember, these are "side effects" that the government, media, and social media continue to tell the public that are not happening. The mantra of "safe and effective" must stop after today's information" says Attorney Renz.
A copy of Attorney Renz entire speech along with data from the hidden vaccine tracking system will be posted on his website at www.Renz-Law.com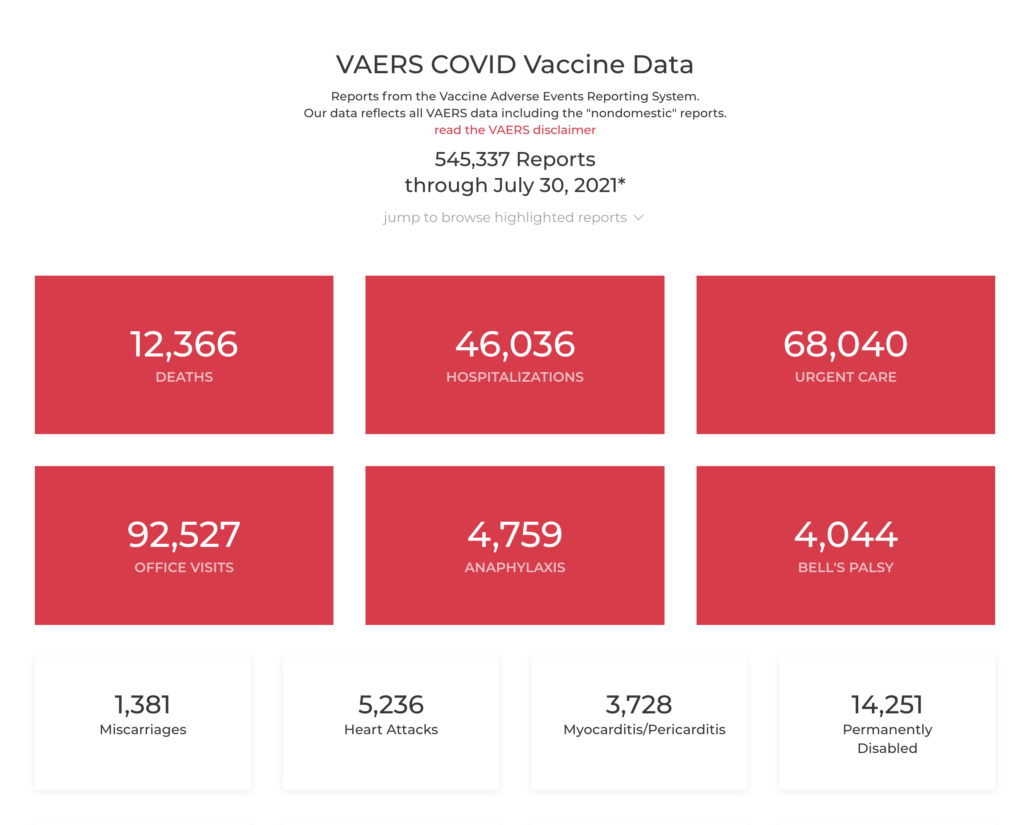 These are the reported injuries from the new Covid 'vaccine' as of July 30, 2021. It's heartbreaking that our government is allowing this jab to still be in use. Most heartbreaking is all the miscarriages. According to a Harvard Study in 2010, only 1% of injuries are even reported to VAERS. Many doctors do not even know that it exists, although it's part of the CDC.
VAERS is the Vaccine Adverse Event Reporting System put in place in 1990. It is a voluntary reporting system that has been estimated to account for only 1% (see the Lazarus Report) of vaccine injuries. OpenVAERS is built from the HHS data available for download at vaers.hhs.gov. The OpenVAERS Project allows browsing and searching of the reports without the need to compose an advanced search (more advanced searches can be done at medalerts.org or vaers.hhs.gov).