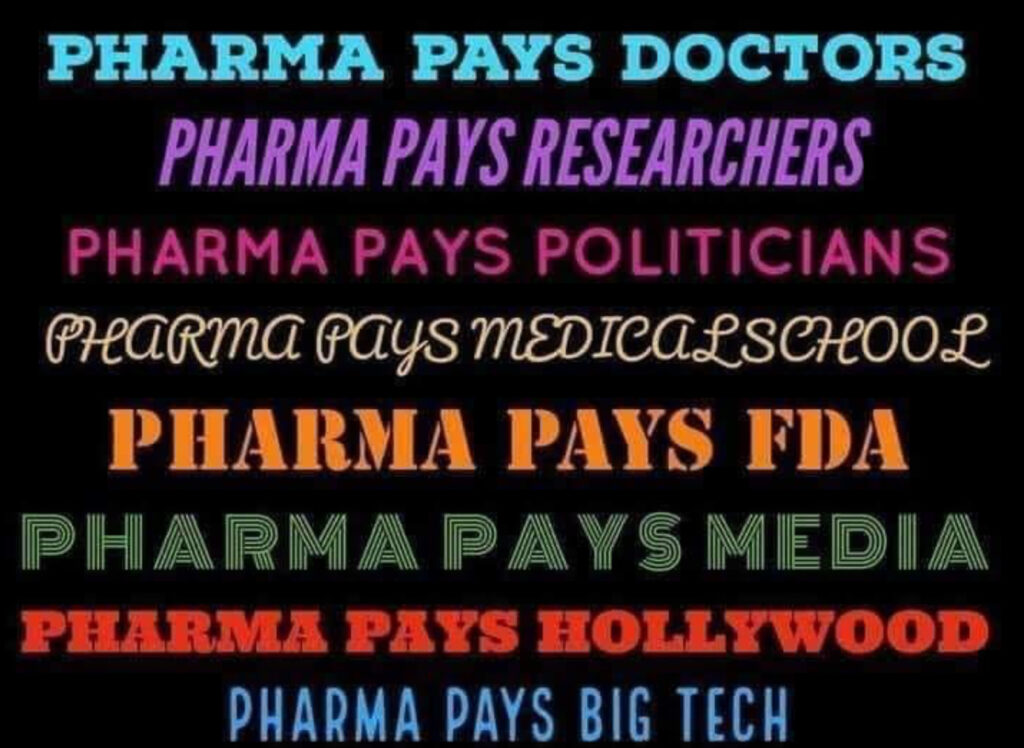 If you have any hope that our government agencies actually represent the people (and not the pharmaceutical industry), read this. Mom
FDA Doubles Down: Asks Federal Judge to Grant it Until at Least the Year 2096 to Fully Release Pfizer's COVID-19 Vaccine Data
The fed gov't gives Pfizer billions in taxpayer money + makes Americans take its product + won't let Americans sue for harm + shields disclosure of its licensure documents = 1984
A prior post explained that the FDA has asked a federal judge to make the public wait until the year 2076 to disclose all of the data and information it relied upon to license Pfizer's COVID-19 vaccine. Literally, a 55-year delay. My firm, on behalf of PHMPT, asked that this information be disclosed in 108 days – the same amount of time it took for the FDA to review and license Pfizer's vaccine.
The Court ordered the parties to submit briefs in support of their respective positions by December 6, 2021. The FDA's brief, incredibly, doubles down. It now effectively asks to have until at least 2096 to produce the Pfizer documents. Not a typo. A total of at least 75 years.
Other than producing an initial ~12,000 pages in around two months, the FDA thereafter only wants to commit to producing 500 pages per month. The FDA also disclosed that it actually has approximately at least 451,000 pages to produce.*
Each side gets to file response briefs on December 13, 2021, and then there is oral argument on December 14, 2021 before the Judge. If you want to read the response to the FDA's position, a copy of the introduction in the brief my firm filed is below. And below that, a downloadable copy of each side's full briefing is available.
Enjoy. And if you find what you are reading difficult to believe – that is because it is dystopian for the government to give Pfizer billions, mandate Americans to take its product, prohibit Americans from suing for harms, but yet refuse to let Americans see the data underlying its licensure.  The lesson yet again is that civil and individual rights should never be contingent upon a medical procedure.  Read more at the link below…
https://aaronsiri.substack.com/p/fda-doubles-down-asks-federal-judge
Relative Incidence of Office Visits and Cumulative Rates of Billed Diagnoses Along the Axis of Vaccination
(A Study looked at the prevalence of many diseases comparing vaccinated and unvaccinated children in a pediatric practice – the results are significant!)
Abstract:  We performed a retrospective analysis spanning ten years of pediatric practice focused on patients with variable vaccination born into a practice, presenting a unique opportunity to study the effects of variable vaccination on outcomes. The average total incidence of billed office visits per outcome related to the outcomes were compared across groups (Relative Incidence of Office Visit (RIOV)). RIOV is shown to be more powerful than odds ratio of diagnoses. Full cohort, cumulative incidence analyses, matched for days of care, and matched for family history analyses were conducted across quantiles of vaccine uptake. Increased office visits related to many diagnoses were robust to days-of-care-matched analyses, family history, gender block, age block, and false discovery risk. Many outcomes had high RIOV odds ratios after matching for days-of-care (e.g., anemia (6.334), asthma (3.496), allergic rhinitis (6.479), and sinusitis (3.529), all significant under the Z-test).Developmental disorders were determined to be difficult to study due to extremely low prevalence in the practice, potentially attributable to high rates of vaccine cessation upon adverse events and family history of autoimmunity. Remarkably, zero of the 561 unvaccinated patients in the study had attention deficit hyperactivity disorder (ADHD) compared to 0.063% of the (partially and fully) vaccinated. The implications of these results for the net public health effects of whole-population vaccination and with respect for informed consent on human health are compelling. Our results give agency to calls for research conducted by individuals who are independent of any funding sources related to the vaccine industry. While the low rates of developmental disorders prevented sufficiently powered hypothesis testing, it is notable that the overall rate of autism spectrum disorder(0.84%) in the cohort is half that of the US national rate (1.69%). The practice-wide rate of ADHD was roughly half of the national rate. The data indicate that unvaccinated children in the practice are not unhealthier than the vaccinated and indeed the overall results may indicate that the unvaccinated pediatric patients in this practice are healthier overall than the vaccinated. Read more at the link below.
https://www.doctorsandscience.com/research/relative-incidence-of-office-visits-and-cumulative-rates-of-billed-diagnoses-along-the-axis-of-vaccination