Archive for the 'Uncategorized' Category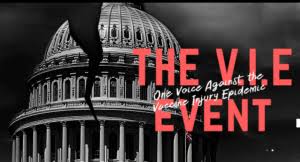 Here's a link to the YouTube recording of the entire event from yesterday. It's long but very worth watching. Every speaker was amazing. Doctors, Scientists and parents of vaccine injured kids. Watch and share! Mom
Read the rest of this entry »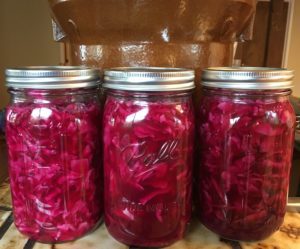 Spicy Hot Sauerkraut
We've been making Sauerkraut for a few years now and this one is a new favorite. Lots of garlic and jalapeno peppers, almost like a kimchi. Goes great with everything!
Ingredients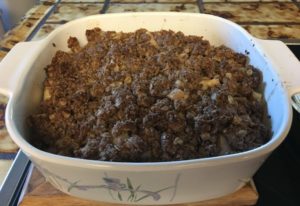 Pear Apple Crumble – gluten free
We got 20 pounds of local, organic apples and pears and I wanted to use some for making desserts for the family. Found a number of recipes I played around with until I came up with this. It's delicious and was a big hit with everyone.
Ingredients:
Filling: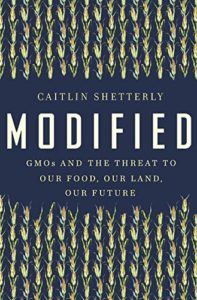 If You Eat Food, Read This Book!
This is a very informative and well written book about Genetically Modified Organism, also known as GMO's. GMO's were pretty much sneaked into our food supply in the almost thirty years ago. These plants either make their own pesticides (they are pesticides and we eat them) or they are resistant to pesticides, like Round-up – which can be poured all over them and they won't die.
GMO's take away our seed sovereignty and our farmers, who for generations saved their seed, have to buy new ones every year when they use this technology. There have been no human safety studies for any of these foods and there is growing evidence that they are causing a host of new illnesses like severe allergies and immune issues.
The author, starts out by telling her personal story of how she had a debilitating illness and how her very young son had terrible eczema.  After seeing many doctors, having all the tests and still not finding any relief she went to a very prestigious allergist who diagnosed a chronic allergic response to GMO corn. She took herself and her family off all GMO corn (corn, corn syrup, citric acid, baking soda, vitamins – corn is in SO much of our food) and over time of eating real food, cooked from scratch and avoiding GMOs, both the author and her son healed.
Great video about farmers who are doing it right. Revolutions start from the bottom!
Unbroken Ground from Patagonia Provisions on Vimeo.
Our food choices are deeply connected to climate change. Food will play a critical role in the next frontier of our efforts to solve the environmental crisis.
Join us to celebrate the release of Unbroken Ground, a compelling new film by Chris Malloy that explores four areas of agriculture that aim to change our relationship to the land and oceans. Following the 25 minute film, hear from a panel of speakers and taste Patagonia Provisions' organic food sourced from our partners featured in the film.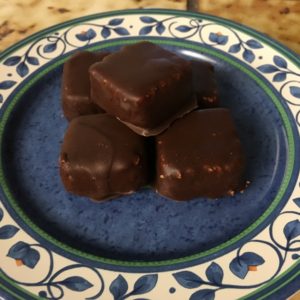 Homemade Mounds Bars
I had some coconut cream that needed using up and I found a few recipes making homemade Mounds type bars. They were easy and very delicious. You can adjust the sweetener to taste, if you like them more or less sweet.
Ingredients for center:
2 cups organic unsweetened, shredded coconut
GMO's in the news
Here's some recent GMO news. Lots going on and we are making progress!
Mom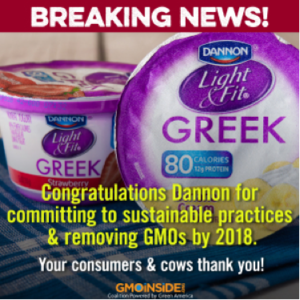 GMO Inside Blog