Archive for the 'Uncategorized' Category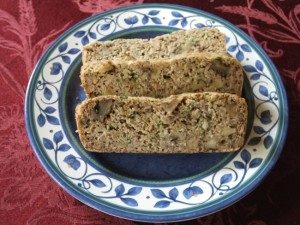 We have one zucchini plant that is producing like crazy already. I am looking for and trying out many new recipes for zucchini and sharing the crop as well! This was really delicious and I will make and freeze some loaves for winter and potlucks.
3/4 cup almond flour, organic if possible (homemade works well)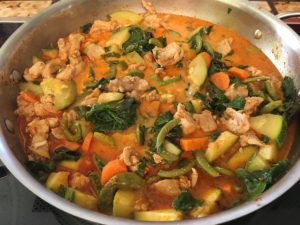 Chicken Tikka Masala
I have been making versions of this for months now. Sometimes with chicken, sometimes with shrimp or white fish. I always add veggies (see below).
It's easy to make and delicious too. The original recipe is by Aarti Sequeira on Food Network, this is my simplified organic version. Enjoy!
Serves: 4 to 6 servings
Thyroid Sessions event – presented by Sean Croxton
I am really looking forward to this event! Details and a link for free registration, and discounted purchase price, if you'd like to buy it,  below.
Love,
Mom
We've been getting wonderful local fresh, organic milk. I've been making a lot of yogurt and kefir but also have started making cheese. If you put salt in with the herbs, this makes a hard style herb/garlic cheese, wonderful for slicing and serving to company – if it lasts that long!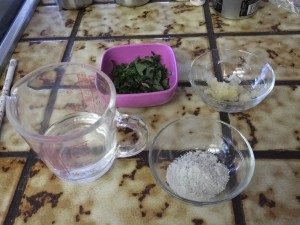 INGREDIENTS:
1 gallon whole milk, preferably fresh and organic
¼ to ½  cup Organic White Vinegar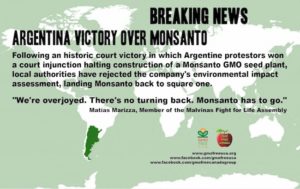 GMOs in the News
Haven't done a news update in awhile. Isn't it amazing, when we started Moms for Safe Food in 2009, barely anyone had heard of GMOs. But thanks to Pamm Larry and CA Prop 37, and Jeffrey Smith from the Institute of Responsible Technology and many others we are finally joining together to get GMOs labeled and out of our food supply.
Monsanto and their biotech cronies keep telling the same lies (feed the world, safe, blah, blah blah)  and their starting to use what used to be the liberal press to pass along their lies – I no longer trust Mother Jones or NPR – seems like they've both been bought out by Biotech.
Keep it up – we are gaining momentum and WILL win this fight!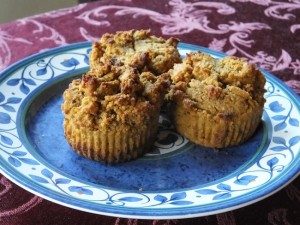 Pumpkin Muffins – Gluten Free
I took a break from using pumpkin in our baking after Thanksgiving as I baked a lot of pies. I was looking for a nice muffin to make and adapted this recipe.  You could use Butternut Squash as well. They're delicious and are even better the next day. You can freeze some for later, although they don't last that long around here!
Makes 24 Muffins
Here's a great video remembering Prop 37.  We will not give up!
Happy New Year!
Mom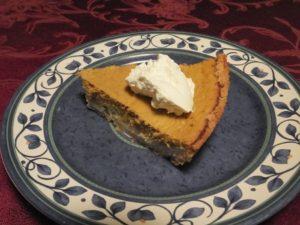 Our Favorite Pumpkin Pie – Gluten & Sugar Free
I've been making this pie for many years. Recently updated it to gluten free because I've missed having it the last few years!  It's still great!
Every fall we make pumpkin pies from fresh pumpkin. This year I grew sugar pie pumpkins in my garden. We roast the pumpkin – cut in half, take out the seeds and put face down on a baking sheet – bake at 350º until fork tender.
Once they cool, scoop out the flesh and puree it to use in pies and other baking. This recipe also works great with canned pumpkin.
Subject – Real Food Con: So You Don't Miss Out…
From the wonderful Sean Croxton:
It's Saturday, so I'll be brief.
Just wanted to send you a quick reminder that Real Food Con officially kicks off tomorrow at 8am PT/11am ET, with amazing presentations from Katie the Wellness Mama, Abel James, and Christa Orecchio.
Plus, Chef Lance teaches you how to prepare the most delicious roasted duck, liver pate, and wilted greens with a splash of bone broth.
All four of tomorrow's videos will be available for FREE viewing on the Real Food Con website for a 24-hour period.
Be on the lookout for daily emails with information about each day's presentations, as well as the inside scoop on product giveaways and discount codes from our favorite real food companies.
Sean Croxton's pre-sale deal for his Real Food Con event –
which features 29 of the world's greatest living authorities
on the healing power of food – is almost over.
And I'd HATE for you to miss out on all the incredible gifts
he's giving away during this sale, including the Real Food
Con Cookbook – which is amazing.
It's dozens and dozens of the most savory, most
mouth-watering paleo-friendly real food meals and recipes –
with step-by-step instructions that make it easy for you to
prepare each one.
Click the image below to learn more:
Real Food Con All-Access