Archive for the 'Gluten Free' Category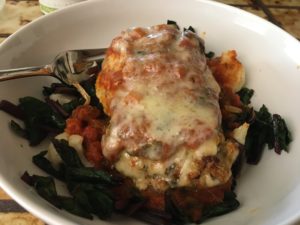 Easy Chicken Parmesan
I've made this a few times now. It's really easy and tasty too.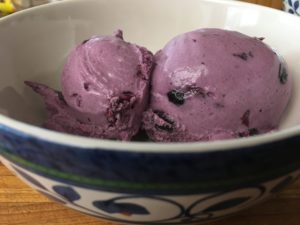 Blueberry Ice Cream
Blueberry season is coming soon and as I have a bag still in the freezer from last year, I decided to make ice cream. It was really good!
3 cups organic blueberries (mine were frozen)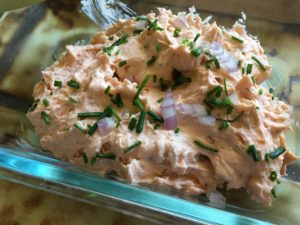 Smoked Salmon Spread
I was looking for something different to bring to our book club potluck and used this recipe. Some of the ingredients are from a few salmon roll recipes I have but I wanted to make a dip. It's easy and really delicious. I brought cut up celery and some gluten free crackers to serve on the side. It was a hit!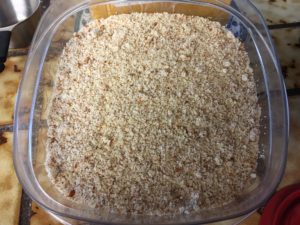 Homemade Soaked/Dried Almond Flour
I use quite a bit of almond flour as we're gluten free and as we try to use organic as much as possible, finding organic almond flour has been a bit of a challenge.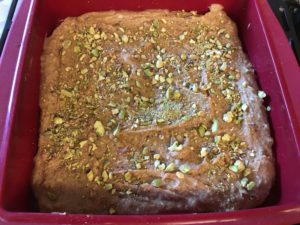 White Chocolate Coconut Almond Fat Bombs
I've been low carb/ gluten free for over six years now and I am recently trying to up my healthy fats. Fat bombs are a great way to do that and they're very satisfying as well. This is a mix of a few recipes I found and it's really good. Once they're solid and cut in pieces you can store them in the fridge or even in the freezer for when you really need a snack.
Ingredients
1/2 cup organic cocoa/cacao butter, finely chopped and melted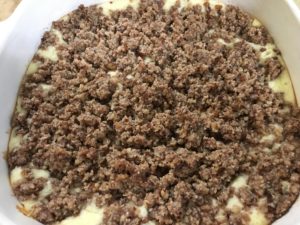 Cheesecake Crumb Bars
This is adapted from a recipe from Carolyn Ketchum. She has a great blog, All Day I dream about Food and a new cookbook coming out, link below. I've switched up the recipe a bit and it's easy to make and delicious as well.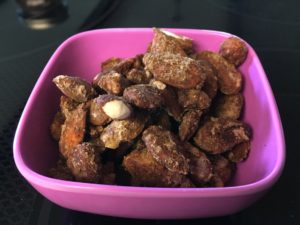 Sweet and Spicy Nuts
I started making these around the holidays. I tried a number of recipes and tweaked them a bit to come up with this. I store them in canning jars, on the counter and they are usually gone within a week. Everyone loves them.
Ingredients: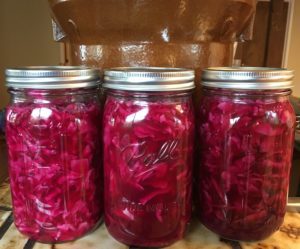 Spicy Hot Sauerkraut
We've been making Sauerkraut for a few years now and this one is a new favorite. Lots of garlic and jalapeno peppers, almost like a kimchi. Goes great with everything!
Ingredients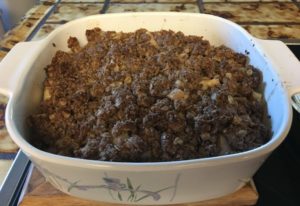 Pear Apple Crumble – gluten free
We got 20 pounds of local, organic apples and pears and I wanted to use some for making desserts for the family. Found a number of recipes I played around with until I came up with this. It's delicious and was a big hit with everyone.
Ingredients:
Filling: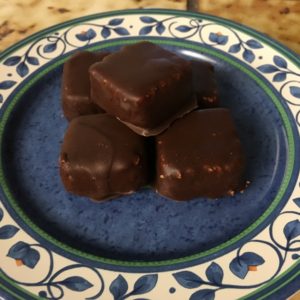 Homemade Mounds Bars
I had some coconut cream that needed using up and I found a few recipes making homemade Mounds type bars. They were easy and very delicious. You can adjust the sweetener to taste, if you like them more or less sweet.
Ingredients for center:
2 cups organic unsweetened, shredded coconut