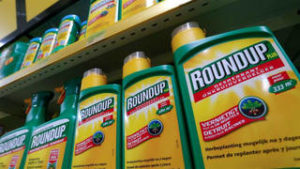 It's About Time!
This week a trial in California ended with a jury awarding 289 Million dollars to a groundskeeper who got cancer after using Roundup.
Dewayne Lee Johnson was heroic and we send him prayers and good energy for healing.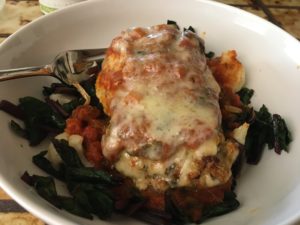 Easy Chicken Parmesan
I've made this a few times now. It's really easy and tasty too.
Excellent talk by Jeffrey Smith.
"• The biotech industry's claim that genetically modified (GM) foods are safe is shattered in this groundbreaking lecture. Safety assessments on GM crops are not competent to identify the health problems and industry research is rigged to avoid finding problems. • This lecture is for anyone wanting to understand GM technology, to learn how to protect themselves, or to share their concerns with others. It is presented in the clear, accessible style that made Jeffrey Smith's Seeds of Deception the world's best-selling book on genetically engineered foods."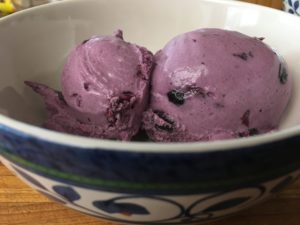 Blueberry Ice Cream
Blueberry season is coming soon and as I have a bag still in the freezer from last year, I decided to make ice cream. It was really good!
3 cups organic blueberries (mine were frozen)
This is the first episode for this informative docuseries.  They do occasional replays for free and it's really worth watching. Mom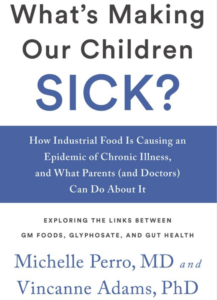 GMO's in the News – January 2018
An important new book. Here's part of an interview from GM Watch. Link to the rest below. Mom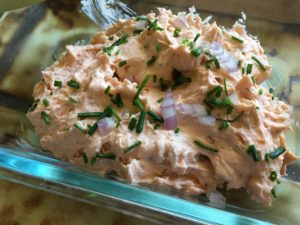 Smoked Salmon Spread
I was looking for something different to bring to our book club potluck and used this recipe. Some of the ingredients are from a few salmon roll recipes I have but I wanted to make a dip. It's easy and really delicious. I brought cut up celery and some gluten free crackers to serve on the side. It was a hit!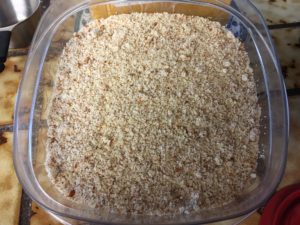 Homemade Soaked/Dried Almond Flour
I use quite a bit of almond flour as we're gluten free and as we try to use organic as much as possible, finding organic almond flour has been a bit of a challenge.