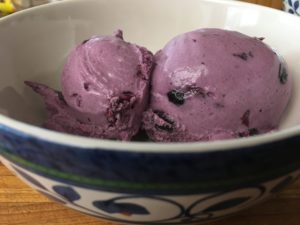 Blueberry Ice Cream
Blueberry season is coming soon and as I have a bag still in the freezer from last year, I decided to make ice cream. It was really good!
3 cups organic blueberries (mine were frozen)
This is the first episode for this informative docuseries.  They do occasional replays for free and it's really worth watching. Mom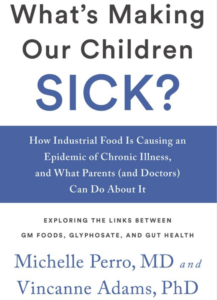 GMO's in the News – January 2018
An important new book. Here's part of an interview from GM Watch. Link to the rest below. Mom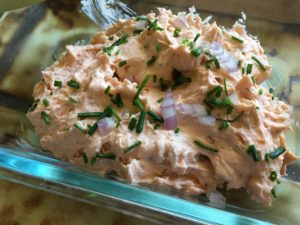 Smoked Salmon Spread
I was looking for something different to bring to our book club potluck and used this recipe. Some of the ingredients are from a few salmon roll recipes I have but I wanted to make a dip. It's easy and really delicious. I brought cut up celery and some gluten free crackers to serve on the side. It was a hit!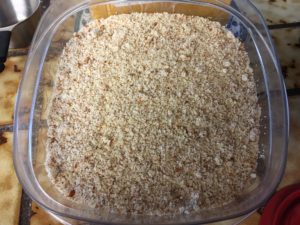 Homemade Soaked/Dried Almond Flour
I use quite a bit of almond flour as we're gluten free and as we try to use organic as much as possible, finding organic almond flour has been a bit of a challenge.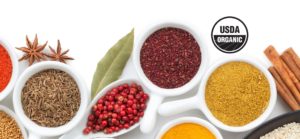 Why you want to use only organic herbs and spices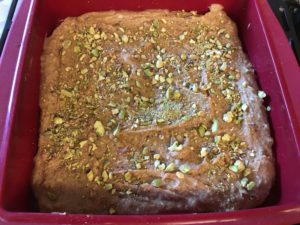 White Chocolate Coconut Almond Fat Bombs
I've been low carb/ gluten free for over six years now and I am recently trying to up my healthy fats. Fat bombs are a great way to do that and they're very satisfying as well. This is a mix of a few recipes I found and it's really good. Once they're solid and cut in pieces you can store them in the fridge or even in the freezer for when you really need a snack.
Ingredients
1/2 cup organic cocoa/cacao butter, finely chopped and melted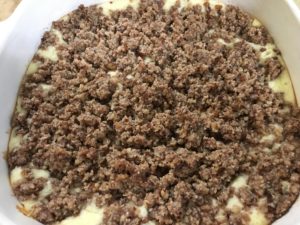 Cheesecake Crumb Bars
This is adapted from a recipe from Carolyn Ketchum. She has a great blog, All Day I dream about Food and a new cookbook coming out, link below. I've switched up the recipe a bit and it's easy to make and delicious as well.
Monsanto's Army of Online Bullies
by Jeffrey Smith
There are hundreds, possibly thousands of them—paid to bully, shame, and endlessly argue with anyone posting a comment deriding GMOs or pesticides. And when a high-profile person stands up to Monsanto's technology, watch out. The trolls swarm in and gang up.
Take Marion Nestle, for example. When a GMO propaganda film called Food Evolution purposely quoted her out of context, she demanded that her 10-second clip be removed. Nestle's blog was then ambushed with 870 comments by Monsanto's minions, forcing her to block all comments from her site, Food Politics.
The presence of a troll army was revealed during the on-going lawsuit against Monsanto over the cancer-causing properties of their herbicide Roundup.  The lawyers wrote:
"Monsanto even started the aptly-named "Let Nothing Go" program to leave nothing, not even Facebook comments, unanswered; through a series of third parties, it employs individuals who appear to have no connection to the industry, who in turn post positive comments on news articles and Facebook posts, defending Monsanto, its chemicals, and GMOs."
Scientists Attacked