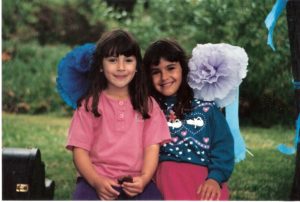 You can email us at: mom at momsforsafefood.org
If  you have an article, story or picture that we could post to the site, please email us. This is a community project!
Let us know if you'd like to be on our mailing list. We'll send you occasional updates and news on ways you can take action.
Links
www.thefutureoffood.com –  a great movie about GMO food, you can
buy it at their site, at Amazon or watch/rent it from Netflix.
We have the intro on our "Did you know" page.
www.howtosavetheworld.co.nz/  – another great DVD about Biodynamic farming in India.
http://www.seedsofdeception.com/Public/Home/index.cfm – This is the site of Jeffrey M. Smith who wrote Seeds of Deception, one of the first books about GMO seeds. Go to the site and sign the petition to President Obama asking for labeling of our food!  They also offer a wonderful, free Non-GMO shopping guide.
http://www.centerforfoodsafety.org/ – Lots of detailed info about genetically modified food and a number of action alerts also.  They  have letters pre-written that you can send to your Senators and Congress members here: http://ga3.org/campaign/Label_GE_Food
http://groups.yahoo.com/group/organichomesteadinggardening/ – if  you'd like to learn about organic gardening, homesteading, herbs and more – this is the place.
http://www.grasslandbeef.com/StoreFront.bok?affId=89355
http://www.tendergrassfedmeat.com/ Stanley Fishman's website. I highly recommend his cookbook.
http://nonais.org – This site is all about the  USDA's proposed National Animal Identification System and why it's a very bad idea
http://www.ftcldf.org/ –  The FTCLDF provides affordable legal counsel to farmers and consumers in need, it will make the needs of the small farmer and the concerned consumer known to our government, and it will promote our shared vision: Sustainable farming and direct farm-to-consumer transactions.
http://www.nongmoproject.org/ – They are working to voluntary labeling and have a lot of great educational material as well.
http://www.navdanya.org/ – this is a website founded by by world-renowned scientist and environmentalist Dr. Vandana Shiva, to provide direction and support to environmental activism.
http://realmilk.com/  – Everything you need to know about real & wonderful, raw milk.
http://www.westonaprice.org/ – A great resource for health information regarding food, farming and the healing arts.
https://www.rareseeds.com – A great seed company that has done of lot of work educating about GMOs
http://www.biodynamics.com/ – US Biodynamic Society
www.freshandlocalcsa.com –  biodynamic and 'Real Food' management
www.groworganic.com – For seeds, trees, all thing for growing organically
http://www.nongmoshoppingguide.com – Great Non GMO shopping info
www.organicconsumers.org – a great site for info about everything organic, including a lot of GMO info. The also have a lot of action alerts.
Moms recommended blogs and websites on real food, small farms and green living:
http://www.thenourishinggourmet.com/
http://foodfreedom.wordpress.com
http://www.luminous-health.com/
http://farmwars.rfdamerica.com
http://www.survivingthemiddleclasscrash.wordpress.com
http://www.thecompletepatient.com/
http://agriculturesociety.wordpress.com/
Other friends of MomsforSafeFood.org