Archive for the 'Recipes' Category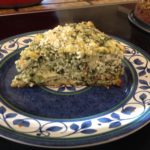 Spinach Bacon Quiche
Our chickens have been laying eggs like crazy this spring so I was looking for some good recipes. I have to say, this is the best quiche recipe I've ever had and the family agrees. This is my version from the excellent cookbook, Low-Carbing Among Friends, Vol 1 – link below. It's full of great low carb, gluten free and Keto recipes and I use it all the time.
Almond Parmesan Crust:
2/3 cup ground almonds or almond meal, preferably organic
I had some muffins similar to these at our local health food store. They were so good that I was determined to replicate them. I've had a bag of hazelnut meal in my freezer for a year and didn't know what to do with it. I also had some homemade sugarless blackberry jam that needed using up.
This recipe was a winner!
Ingredients Read the rest of this entry »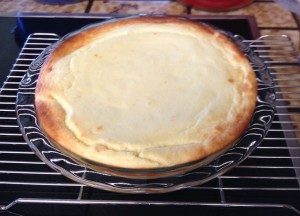 Italian Cheese Pie
I had bought some ricotta cheese, and ended up not using it for the original recipe so searched around online and found this.
It was very good and you could use just lemon or orange. The first time I made it I used one orange and all of the zest and juice – it was great.
2lbs organic ricotta cheese
1 organic orange, zested + 1 tbsp. orange juice
1 organic lemon, zested + 1 tbsp lemon juice
2tsp guar/xanthan gum mix or 6 tbsp. almond flour
1T good organic vanilla
4 organic pastured eggs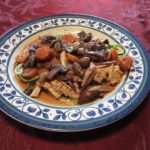 Slow Cooker Coq Au Vin
This is a great winter stew. Very rich and satisfying too.
Browning the bacon, chicken and vegetables briefly before adding them to the crock pot creates deep rich flavors in both the chicken and sauce.
We served it over zucchini noodles, you could also have it with crusty bread, potato's, or cauliflower rice or mashed cauliflower.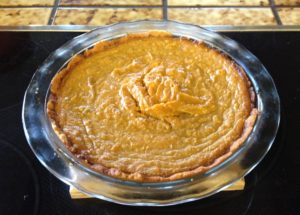 The Best Sweet Potato Pie
I found this recipe around 10 years ago and tweaked it to make it gluten free, and you can make it sugar free as well. It's SO good and what we're serving for dessert this Thanksgiving.
To make a gluten free crust, put in your food processor:
2 cups almond flour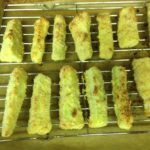 I still have almost a dozen zucchinis in the refrigerator from our garden. I've been having a hard time decidimg what to do with them, that we haven't done too many times before and decided to try oven fries. They are very good. Gluten free and low carb too!
Ingredients:
2 organic Zucchini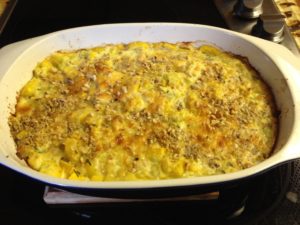 Yellow Squash Casserole
I haven't eaten yellow (aka Crookneck) squash in a long time. This year I decided to grow one plant, along with my Zucchini. Found some recipes and this was our favorite by far. We've made this a number of times and it's always a hit.
I will grow two plants next year. 🙂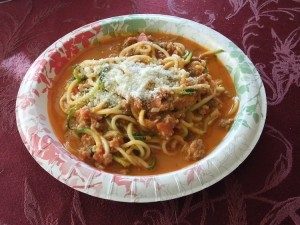 I bought a spiral vegetable slicer a few years back and haven't had the right occasion to try it out. This year are garden is growing giant zucchini's so I decided to pull it out and make 'spaghetti' with our zucchini. It was great!
I'll put a link below to the slicer I used. It was SO easy and made long wonderful strands from the zucchini.
This is a pretty free form recipe. You can use any kind of sauce and or meat that you'd like. It would be great with Pesto as well.
Ingredients (for the recipe pictured)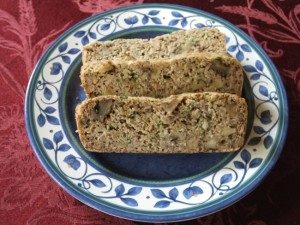 We have one zucchini plant that is producing like crazy already. I am looking for and trying out many new recipes for zucchini and sharing the crop as well! This was really delicious and I will make and freeze some loaves for winter and potlucks.
3/4 cup almond flour, organic if possible (homemade works well)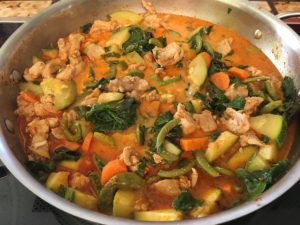 Chicken Tikka Masala
I have been making versions of this for months now. Sometimes with chicken, sometimes with shrimp or white fish. I always add veggies (see below).
It's easy to make and delicious too. The original recipe is by Aarti Sequeira on Food Network, this is my simplified organic version. Enjoy!
Serves: 4 to 6 servings