Archive for the 'Recipes' Category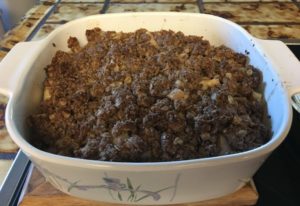 Pear Apple Crumble – gluten free
We got 20 pounds of local, organic apples and pears and I wanted to use some for making desserts for the family. Found a number of recipes I played around with until I came up with this. It's delicious and was a big hit with everyone.
Ingredients:
Filling: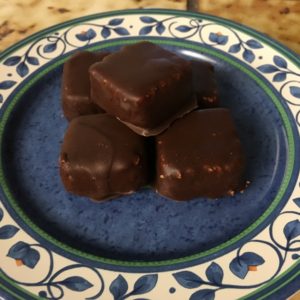 Homemade Mounds Bars
I had some coconut cream that needed using up and I found a few recipes making homemade Mounds type bars. They were easy and very delicious. You can adjust the sweetener to taste, if you like them more or less sweet.
Ingredients for center:
2 cups organic unsweetened, shredded coconut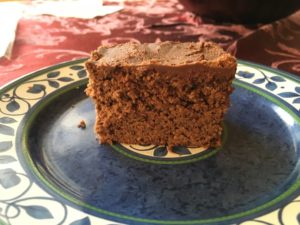 Gluten Free Chocolate Cake with Chocolate Frosting
I was looking for a really good chocolate cake recipe to make for my sons birthday. I tried and lot and finally came upon this one, which I changed up a bit. Added a chocolate buttercream frosting and it was SO good. Got raves all around.
For the cake:
8 organic pastured eggs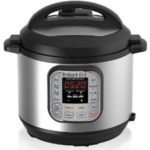 Electric Pressure Cooker
I got an Instant Pot for Christmas. I actually got a few gift cards and used them to buy one for myself. I do use a pressure cooker for canning in the summer, but have never cooked a meal in one.
Originally, I was looking at another brand and saw the Instant Pot as another option. I had never heard of this brand but once I started reading the reviews on Amazon, I was convinced. LOL
I've been using it for over a month and just love it. I've made the best beef stew we've ever had in an hour. I also cooked a whole spaghetti squash in eight minutes.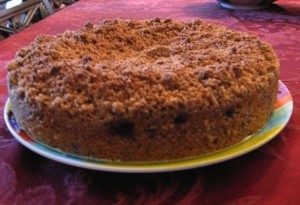 Blueberry Coffee Cake – Gluten Free
I've been trying to make a coffee cake that was close to Ina Garten's recipe that I put up a few years ago, but that was gluten free. This one comes very close! If you're blueberries are frozen – let them warm up or it will take longer to cook.
Ingredients
Topping
Read the rest of this entry »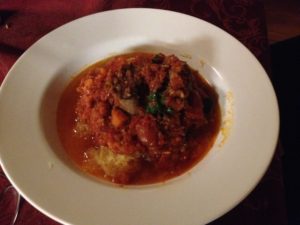 Slow Cooker Osso Buco
I had some grass fed beef shanks in the freezer that I wasn't sure what to do with, when I found a slow cooker Osso Buco recipe on the Cuisinart site. Perfect! I adapted it to beef, organic and instead of using canned tomatos used some of my San Marzano's that I had frozen this summer. Just chopped them and added in.
It was delicious and we had enough for a few dinners. First we served it over baked Spaghetti Squash and when we ran out of squash ate it with fresh salad and sauerkraut. It takes a little prep work as you start but the flavors are worth it. So easy to make in the slow cooker! And would be wonderful for company too.
This recipe was for my six quart cooker. Enjoy!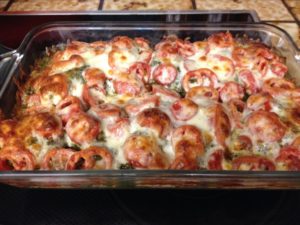 Four Ingredient Chicken Bake
I actually saw a version of this as a video on Facebook. It looked good and as I had pesto in the freezer and fresh tomatoes that needed using, I tried it and it's great! Very easy to make and it was a hit.
Four Organic Chicken Breasts or Six Organic Chicken thighs – boneless and skinless
Organic pesto – if you don't have any blend basil, almonds or walnuts, garlic, salt, Parmesan cheese and a bit of olive oil – and it's pesto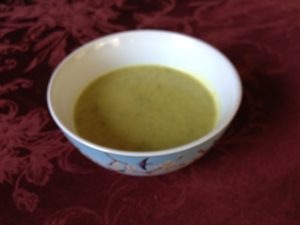 Curried Zucchini Soup
My garden has been growing more zucchini then we can eat, and almost more then we can give away. LOL
I found this soup recipe and have made it twice already. My husband said he would be happy to eat it all summer.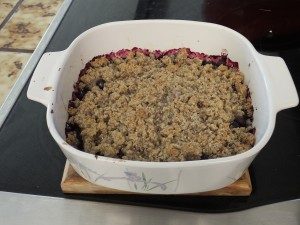 Gluten Free Blueberry Cobbler
We have a local blueberry farm that has really good prices so I stocked up. I was looking for a cobbler recipe and this one is amazing. Only take a few minutes to prepare and is delicious.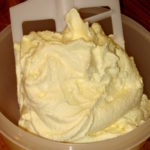 Eggnog Ice Cream
My son had to have a tooth pulled and was on soft foods for a week or so. One of his favorite things was for me to make him an eggnog in the blender – 2 cups of fresh milk, 2 eggs, a few drops of stevia, a little vanilla and a bit of nutmeg – so good and it kept him very nourished while he healed.