Archive for the 'Sustainable Farming' Category
Michael Pollan first called for an edible landscape at the White House way back in 1991, during the Bush I era.
    Imagine an 18-acre victory garden on the grounds of the White House, managed according to the highest organic principles. This garden, which need not contain any broccoli, would stand as a paradigm of environmental responsibility.
    The White House has enough land to become self-sufficient in food — a model of Jeffersonian independence and thrift. Alternatively, a White House garden could help supply food for Washington's poor. Depending which party is in power, a few elephants or donkeys should be maintained for the purpose of fertilization.
    Earlier this week, he was interviewed on Fresh Air, mainly about his new piece in The New York Times Magazine, Out of the Kitchen, Onto the Couch: How American cooking became a spectator sport, and what we lost along the way.
We watched Food Matters for the second time this weekend. It's a very informative movie about how food and nutrients can heal us from so many common and serious ailments and how important it is.
The movie has a number of well know and knowledgeable speakers including, Charlotte Gerson, Andrew Saul, David Wolfe, Philip Day, Dr. Dan Rodgers and more.  I have to say, I've been involved in alternative healing and nutrition for over 30 years and there were some new things I learned from this movie.
Here's just a small sampling of information from the movie:
The Recommended Dietary Allowance (RDA) is the amount needed to prevent disease, not the amount needed for good health.
Joel Salatin is a hero to those of us want to eat real food, raised by real farmers. Here's a great interview Joel gave recently.
Sustainable Farmer Joel Salatin Goes Beyond Organics
By Jedd Ferris
It's turned into list week, this week. Found this great list about why we should eat local and organic.
Reasons to Support Local Food:
   1. Produce Ripens Longer – Because of the relative ease of bringing produce to market, fruits and vegetables can be allowed to ripen until the last possible minute, giving you extremely juicy and tender fruit and veggies ready to eat.
   2. Produce is Very Fresh and Nutritious – When ripe produce is picked it naturally starts to lose taste and nutritional value. Farmers market produce is usually picked the same day or the day before. The fresher the produce, the tastier and more nutritious it is!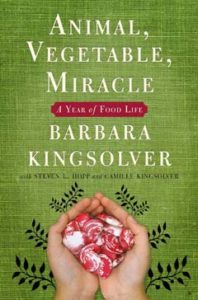 Animal, Vegetable, Miracle is the story of author Barbara Kingsolver and her family and their quest to eat locally and in season for one year.
She packed up with her husband and two daughters and moved from Arizona to their farm in VA where they'd been spending their summer for many years. This time they were planning on staying and spending a year eating what they could find locally and grow for themselves.
The book reminded me of how much we take for granted with our mass produced food.  Winter tomatoes are not a local food – and you can tell by the taste!  Having to wait for the fruits and vegetables of summer was both an adventure and a challenge to the author and her family, and it's one she shares with us.  The book is full of funny and touching stories of their trials along the way.  Daughter Lily's plans, and how they changed, about going into the egg business, the first tomatoes and cherries of the season, the abundance of tomatoes and what to do with them.
There are also mouthwatering recipes throughout the book, many of which have already been added to my own.  This book is chock full of information about farming, food and cooking too.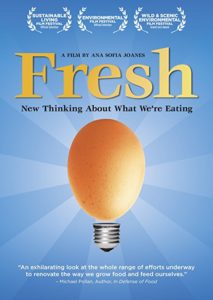 Fresh and Food, Inc Movie Review Coordinator
In the past week, we've seen both of these documentaries. They are both about our food supply, industrial farming, and safe food.  One is Fresh and the other Food, inc.  Fresh we bought on DVD and Food, inc is playing at our local movie theatre. I took the kids. Links are below.
There are a lot of similarities in the movies so I'm reviewing them together.  They are about how monocultures (growing just one crop) is environmentally dangerous and how industrialized food has lead to unhealthy, over-processed food and abused and neglected animals. My cousin, who lives near a cow CAFO, (Concentrated animal feeding operation) calls it, Cowchwitz, which unfortunately it is for the poor cows who live there.
Both movies have soy and corn farmers who don't use GMO's (Monsanto's genetically engineered seed).  These conventional farmers are a vast minority these days and Monsanto is suing them anytime their field get contaminated by Monsanto's products. Monsanto is also suing the seed cleaners and putting them out of business so even the people who want to grow and save their own non-GMO seed have no one to clean it anymore.  It's unconscionable.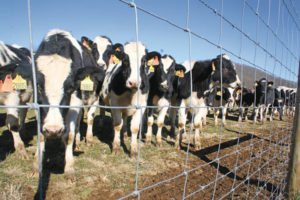 By Lisa M. Hamilton, Prairie Writers Circle.
Between 2002 and 2007, the United States lost 43,603 real farms — we can't let agribusiness control our food supply.
When the Agriculture Department released its 2007 census recently, the news appeared surprisingly good: For the first time since World War II, the United States did not lose farms, it gained them — 75,810, to be exact, for a total of 2.2 million.
But on closer inspection, the numbers aren't so hopeful. The discrepancy stems from this tricky question: What is a farm? The census has changed its definition nine times since 1850, most recently to "any place from which $1,000 or more of agricultural products were produced and sold, or normally would have been sold, during the census year."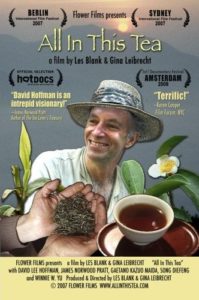 We saw a terrific movie this weekend. It's about tea, the power of one person to help make real change and worms.
All in This Tea is about tea importer, David Lee Hoffman. He spent a decade during his twenties traveling around Asia and developed a love of good tea. The documentary follows his travels in China as he tries to encourage the farmers to give up their recent addition of chemical farming and go back to the traditional and organic methods of growing tea. Those methods were lost once the Cultural Revolution arrived, as the farmers started growing for quantity over quality.  As is happening on our farms here — after the initial boost in crops you get from chemical fertilizers, crop production lessens, and soil quality depletes.
As he tries to describe more natural fertilizers to the Chinese officials, David discusses earthworms, and worm castings (droppings), which are one the most wonderful fertilizers available today. We use them in our garden and whenever we put fresh castings on, everything has a wonderful growth spurt. I was happy to see worms and organic methods discussed as we are trying to encourage our farmers here in the U.S. to move away from chemical fertilizer too.
As he winds his way through China's tea bureaucracy, he found that the companies don't want to deal directly with the farmers, including those craftsmen who produce the finest teas.  Mr. Hoffman decides to travel through the country finding exactly the teas he prefers, buying them directly from the farmers and then he had to deal with the red tape of getting them shipped to the U.S. There's also small segments with different people teaching classes about tea and it's history, that's very interesting.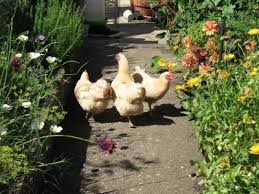 How do you know you're eating safe eggs.  Raise chickens!  More and more people are starting to have their own backyard flock. I recently found out we are allowed chickens in our suburban area, so we at MomsForSafeFood are getting our chickens in a few weeks and can't wait. 🙂
Envisioning the End of 'Don't Cluck, Don't Tell'
Article by PETER APPLEBOME