Archive for the 'GMO's' Category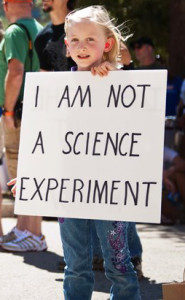 GMO's in the News   2015
Here's our first new update for 2015.
Below is a new book coming out next week that I am buying. Link below.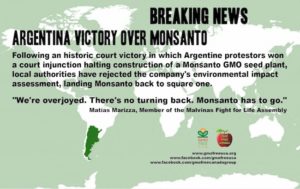 GMOs in the News
Haven't done a news update in awhile. Isn't it amazing, when we started Moms for Safe Food in 2009, barely anyone had heard of GMOs. But thanks to Pamm Larry and CA Prop 37, and Jeffrey Smith from the Institute of Responsible Technology and many others we are finally joining together to get GMOs labeled and out of our food supply.
Monsanto and their biotech cronies keep telling the same lies (feed the world, safe, blah, blah blah)  and their starting to use what used to be the liberal press to pass along their lies – I no longer trust Mother Jones or NPR – seems like they've both been bought out by Biotech.
Keep it up – we are gaining momentum and WILL win this fight!
Here's a great video remembering Prop 37.  We will not give up!
Happy New Year!
Mom
Great article by Dr. Mercola!
By Dr. Mercola
Monsanto and other biotech companies claim genetically modified (GM) crops have no impact on the environment and are perfectly safe to eat.
Federal departments in charge of food safety in the US and Canada have not conducted tests to affirm this alleged "safety," but rather have taken the industry-conducted research at face value, allowing millions of acres of GM crops to overtake farmland.
These foods, largely in the form of GM corn and soy (although there are other GM crops, too, like sugar beets, papaya and crookneck squash), can now be found in the majority of processed foods in the US.
In other words, if you eat processed foods, you're already eating them… and these crops are already being freely planted in the environment. But what if it turns out that Monsanto was wrong, and the GM crops aren't actually safe…
This is precisely what a number of scientists have been warning of for years, and the latest to sound the alarm is Dr. Mae-Wan Ho of the Institute for Science in Society, who has concluded that, by their very nature, there is no way GMOs (genetically modified organisms) can be safe.
Very good, short video by Jeffrey Smith explaining one important reason that Monsanto created GMO's.  (it's not about their myth of feeding the world…)
This is happening May 25th all over the world. Find a march near you and let's all get out there and stand up for our food supply!
More info at:
http://www.march-against-monsanto.com/
This is from the site, also has the FB and other links to find a march near you.
As Monsanto is the main supporter of the 'no on 37' campaign, I though it fitting to share this article about their company and their genetically engineered crops.  Please tell everyone you know if CA to vote YES on Prop 37.
Monsanto's Harvest of Fear
Monsanto already dominates America's food chain with its genetically modified seeds. Now it has targeted milk production. Just as frightening as the corporation's tactics–ruthless legal battles against small farmers–is its decades-long history of toxic contamination.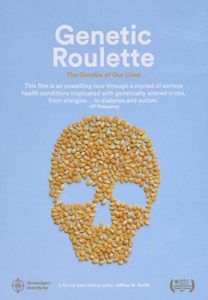 Genetic Roulette Movie Review  –  A Must See Documentary
Jeffrey Smith just released an incredible new documentary called Genetic Roulette: The Gamble of Our Lives.  It's narrated by Lisa Oz (daughter of Dr. Oz) and features interviews with physicians, scientists, farmers, dieticians, chefs and educators all discussing the problems with genetically engineered foods.
Americans get sick more often then Europeans and people in other industrial countries and we're getting sicker.  Since the mid 1990's when Genetically Modified Organisms (Genetically Engineered Foods) when our food supply was taken over, without our knowledge or our consent.  The number of Americans suffering at least three chronic illnesses nearly doubled.  Why is this taking place?
We've had an epidemic increase in cancer, obesity, allergies, autism, diabetes, asthma, and intestinal disorders.  These are the same conditions that animals eating genetically engineered foods develop in the lab.  It seems like we, and our children, are the guinea pigs of the biotech industry. And contrary to what 'industry' states, there are NO long-term safety studies.